RTS ★ ENVY CUFF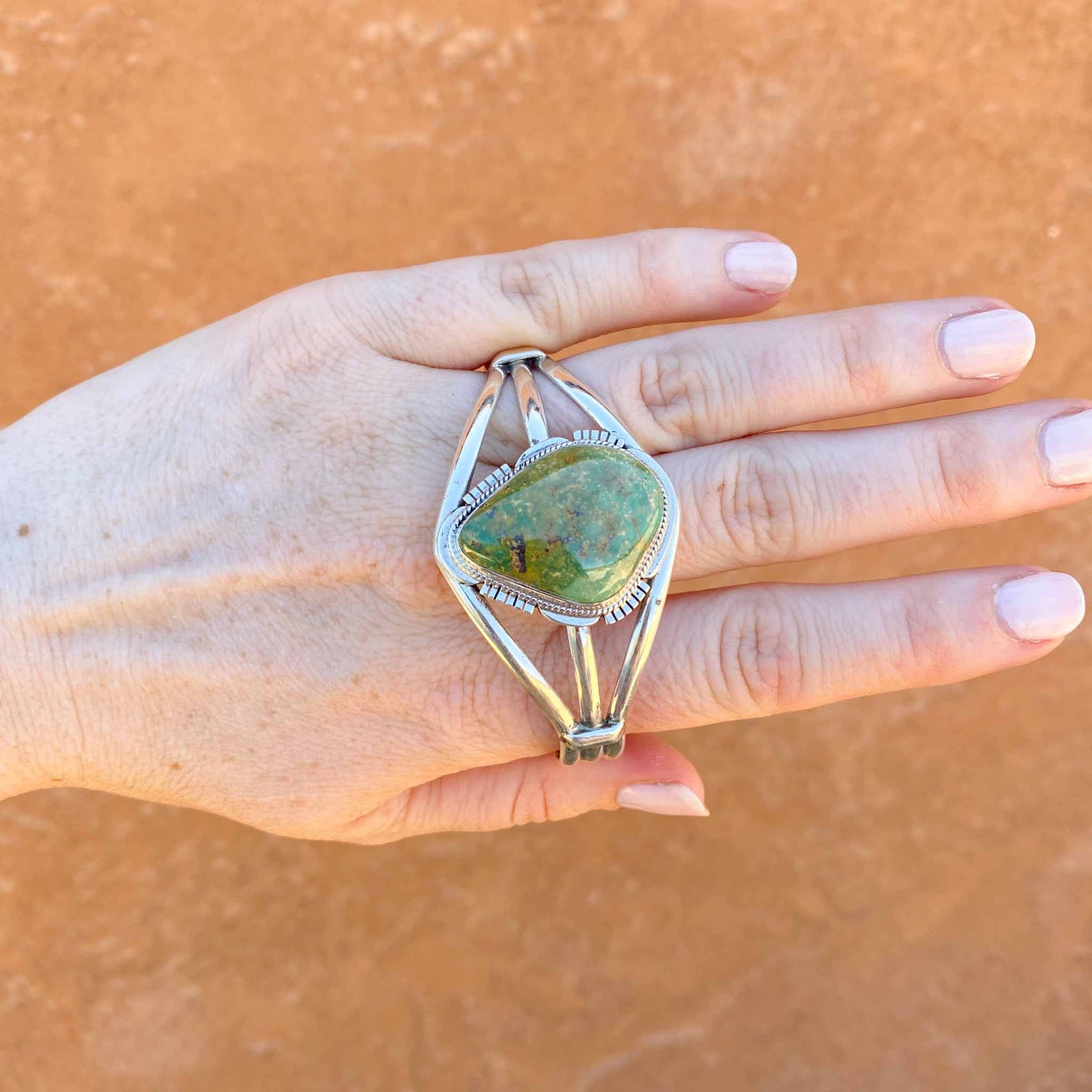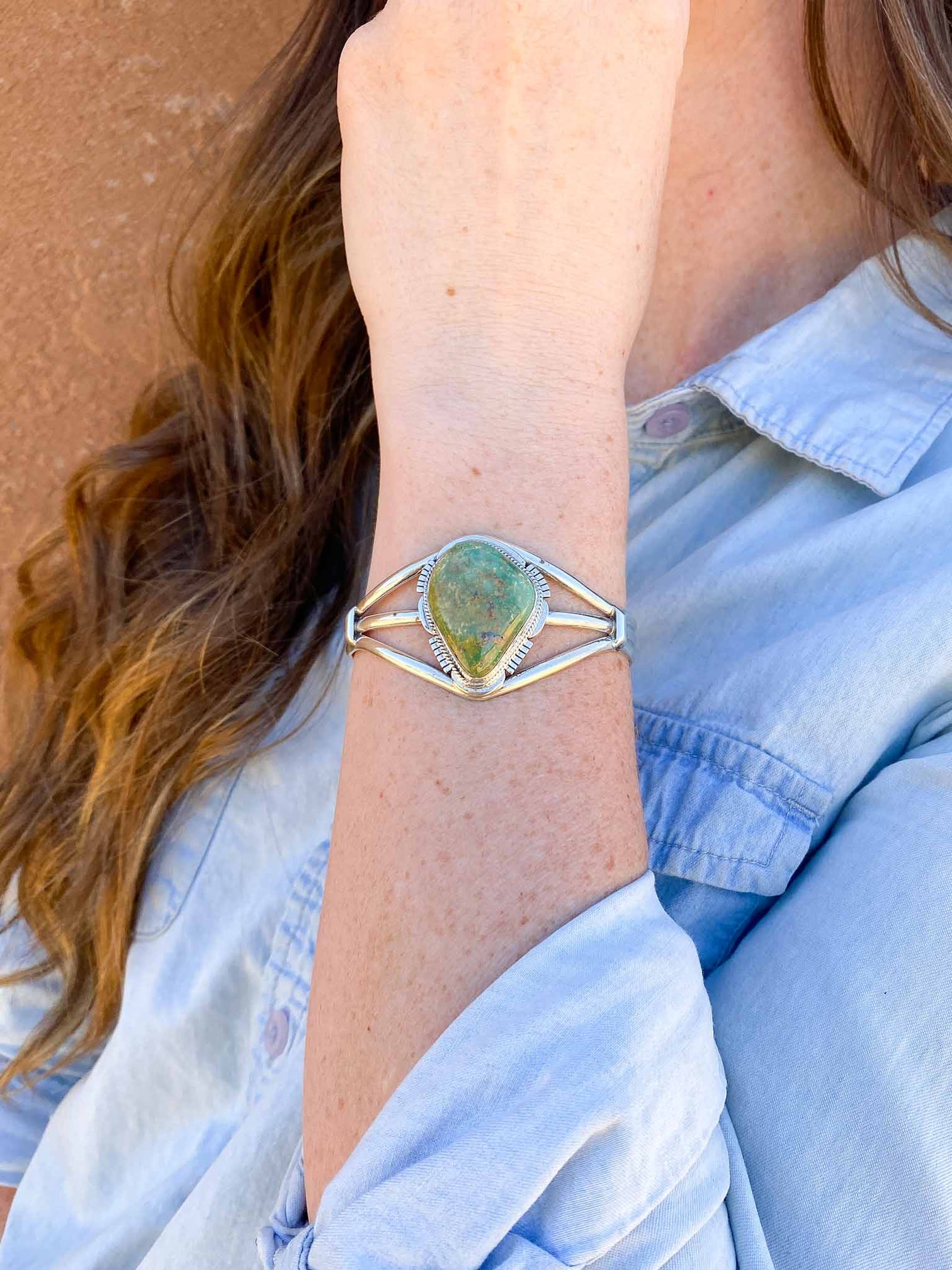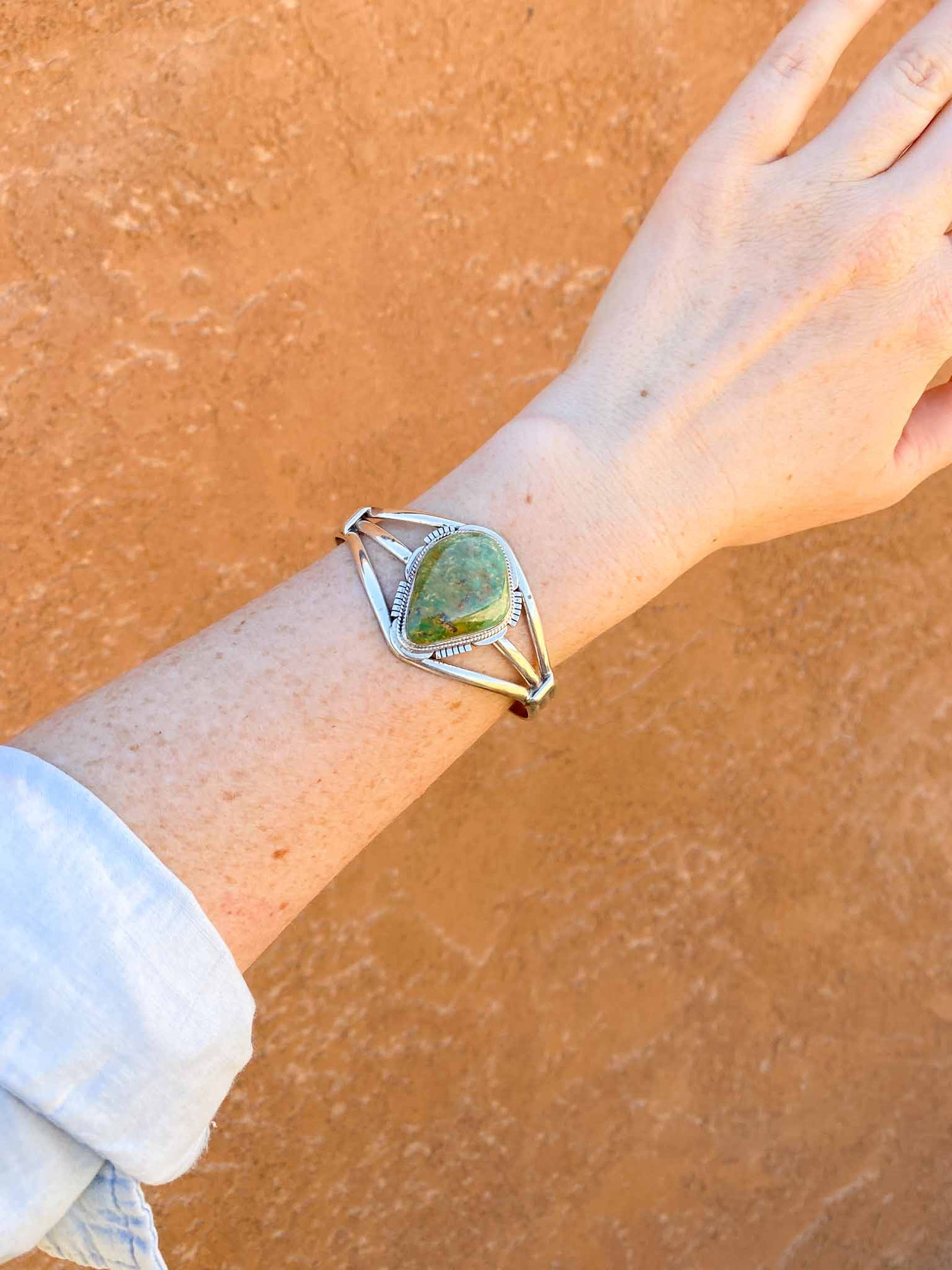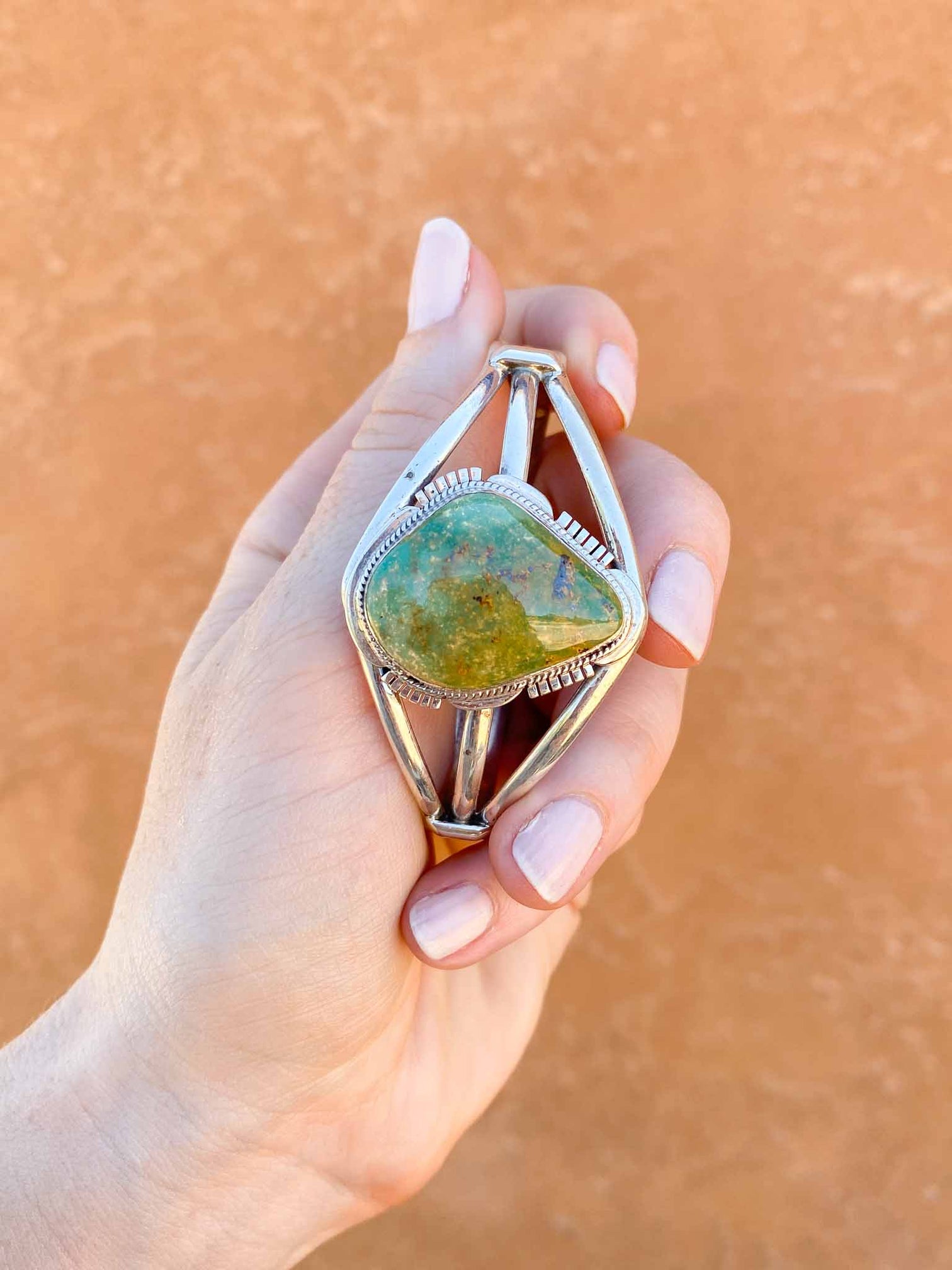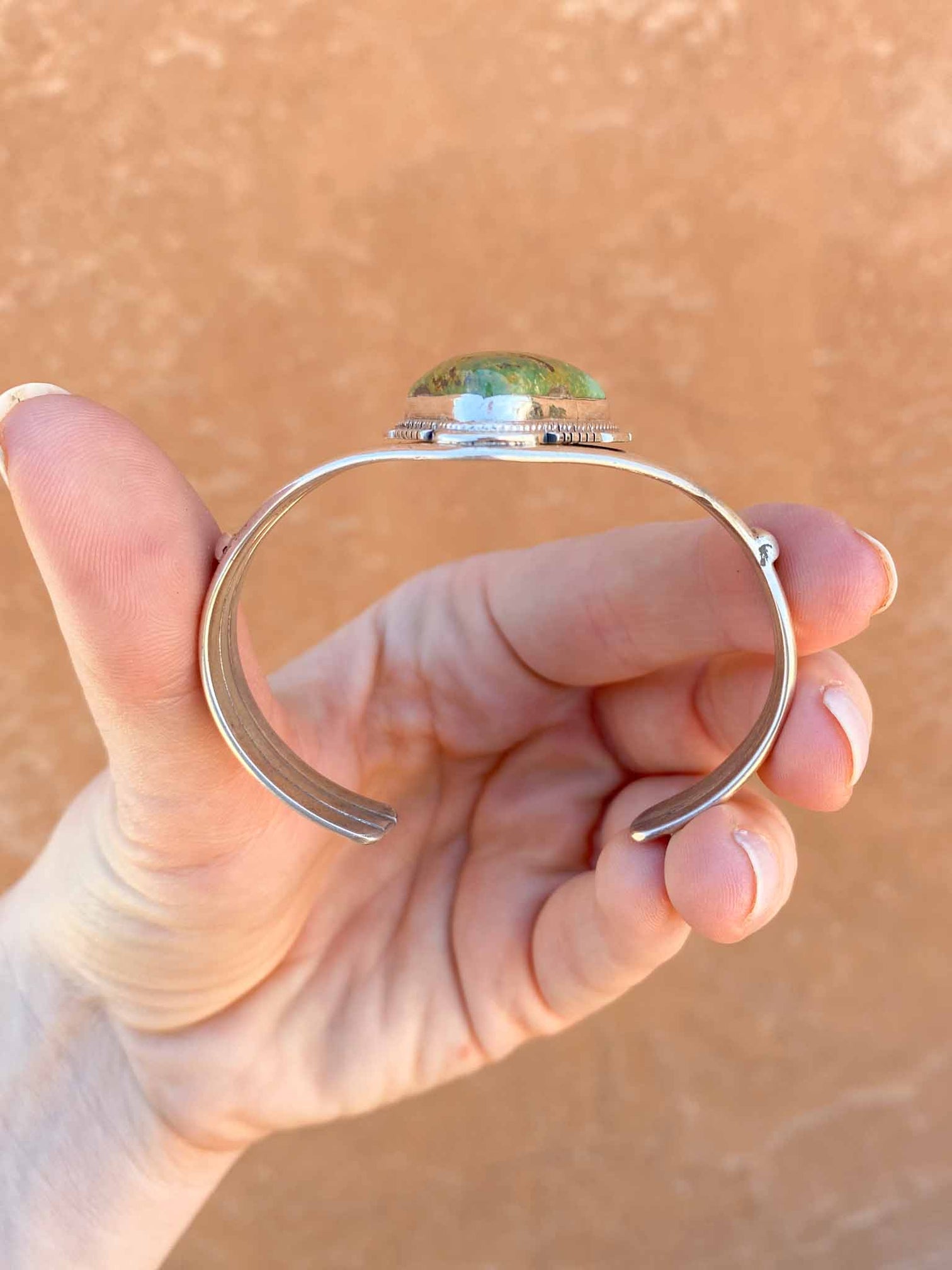 This Emerald Valley Turquoise Cuff makes me GREEN WITH ENVY!!!!
The colors and marbling in this 1 inch long Emerald Valley Turquoise stone
will keep your gaze. 
Vintage handcrafted 925 sterling silver with 3 prongs cradling the stone. 
Firm cuff with 2 1/4 inch diameter. Adjustable for small/medium wrist.