RTS ★ COULDNT BE CUTER EARRINGS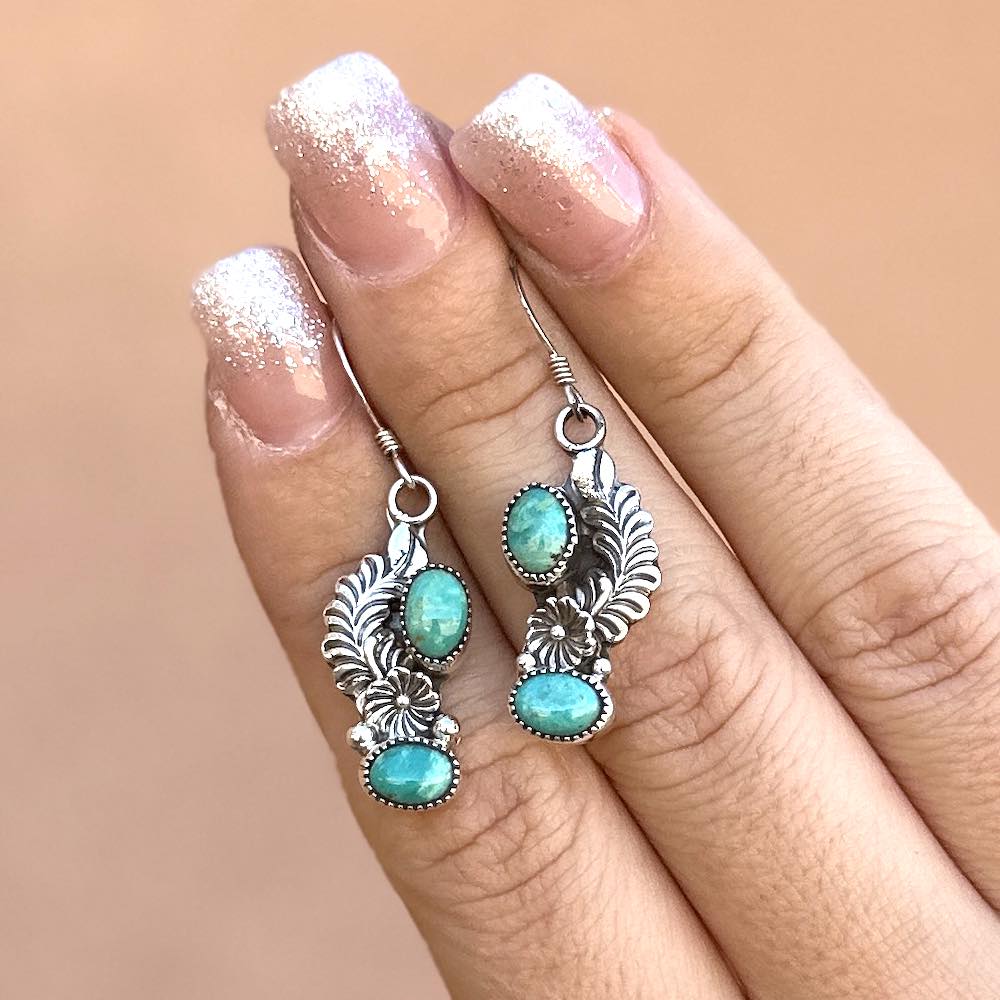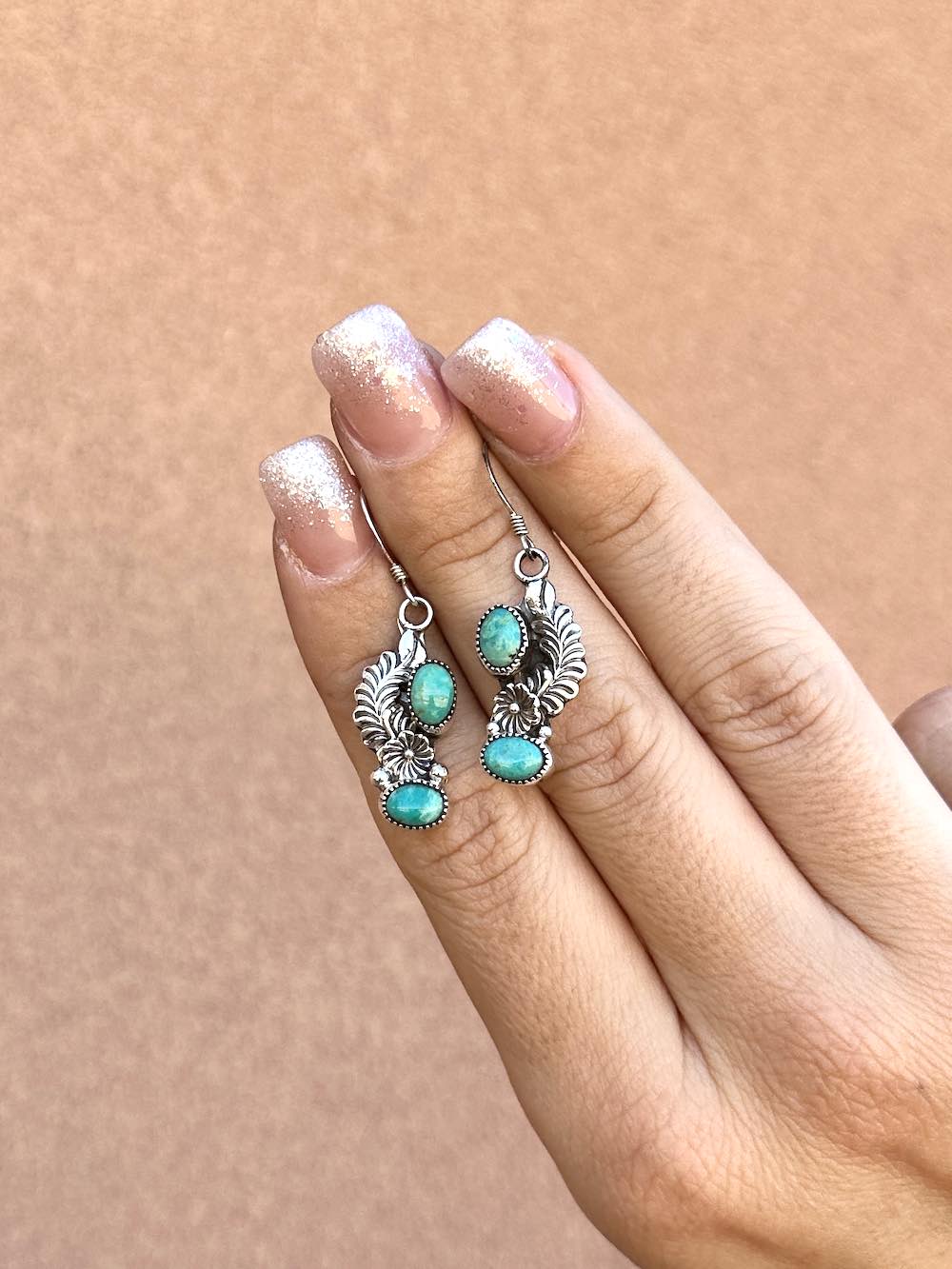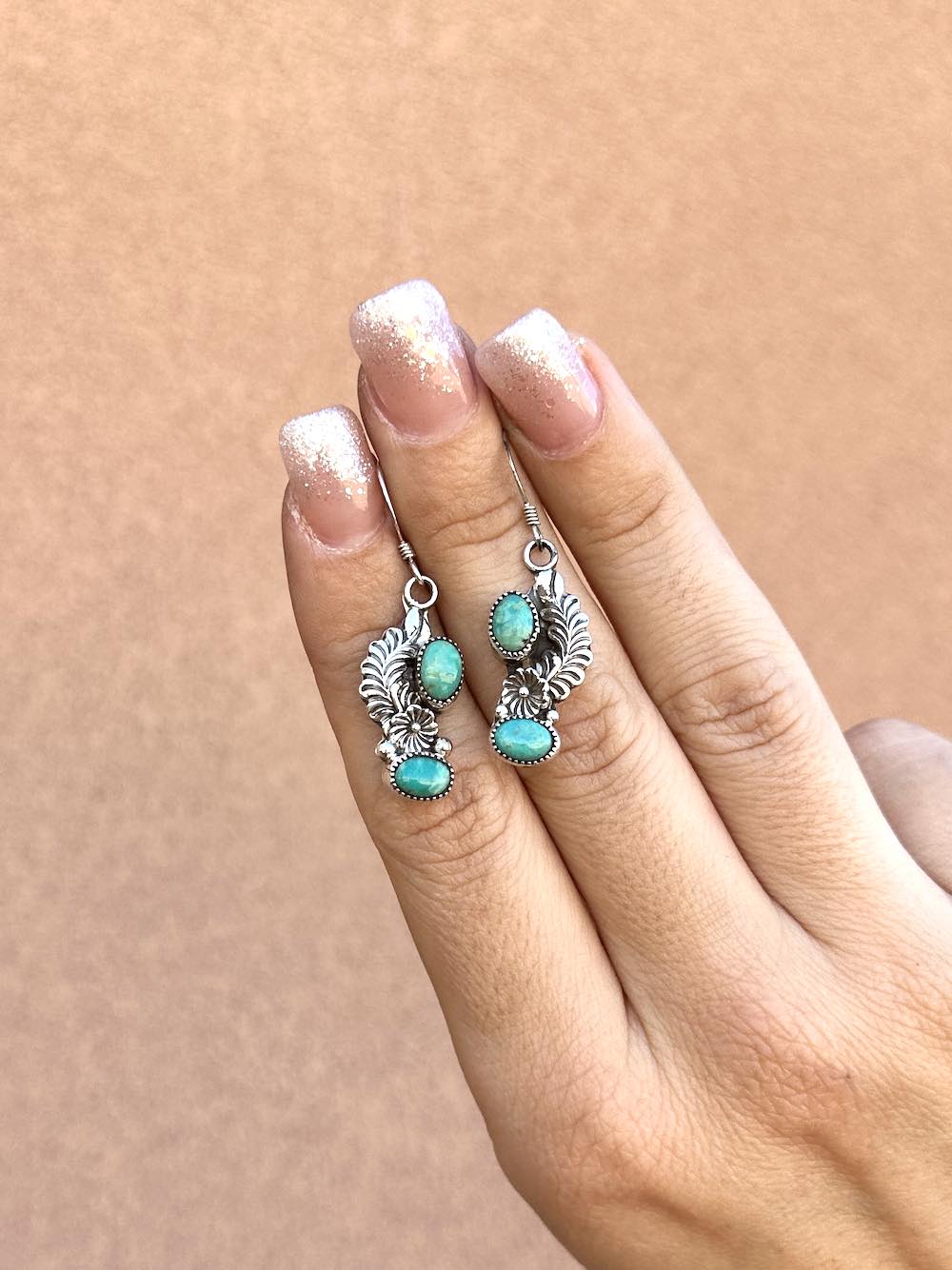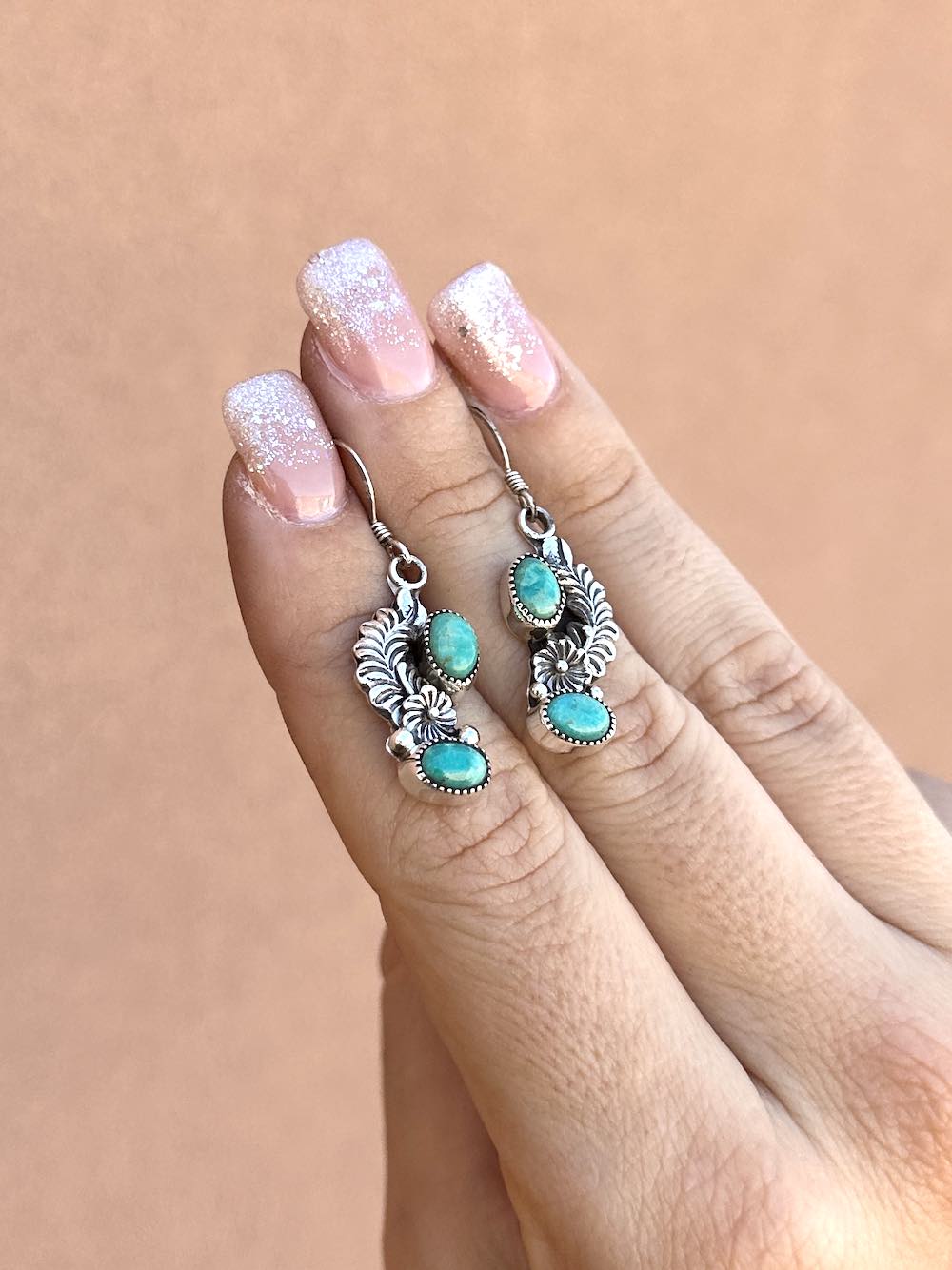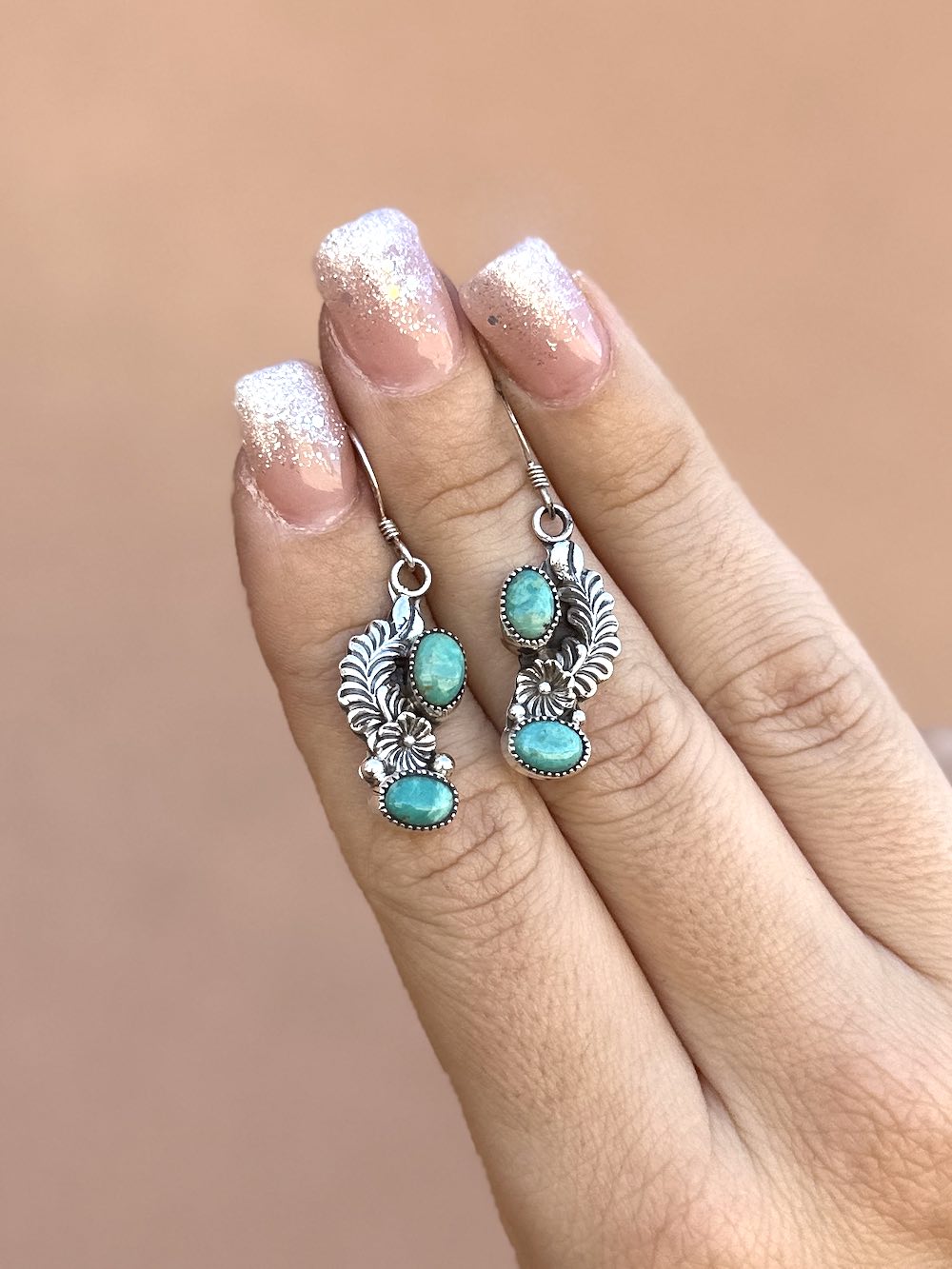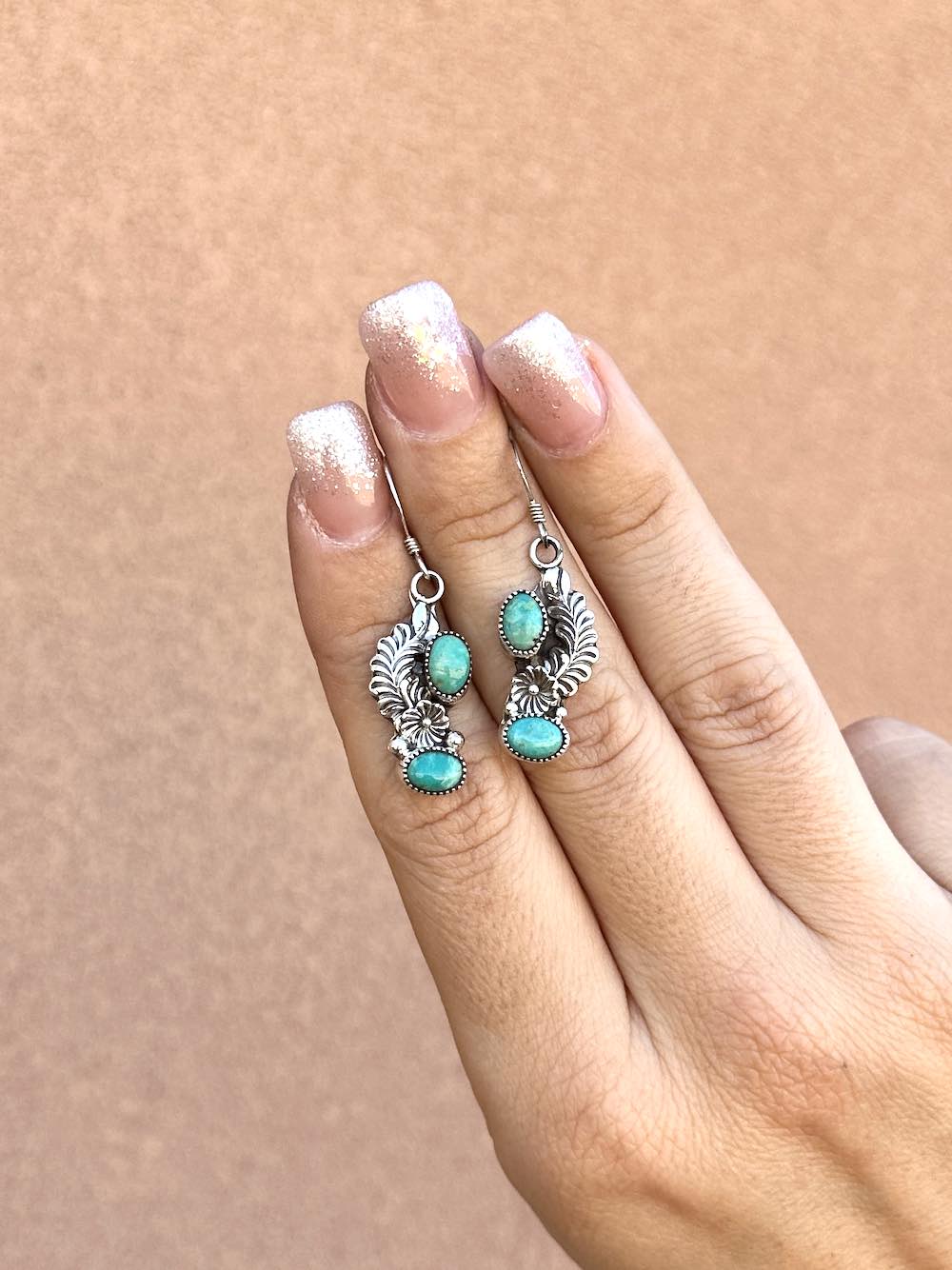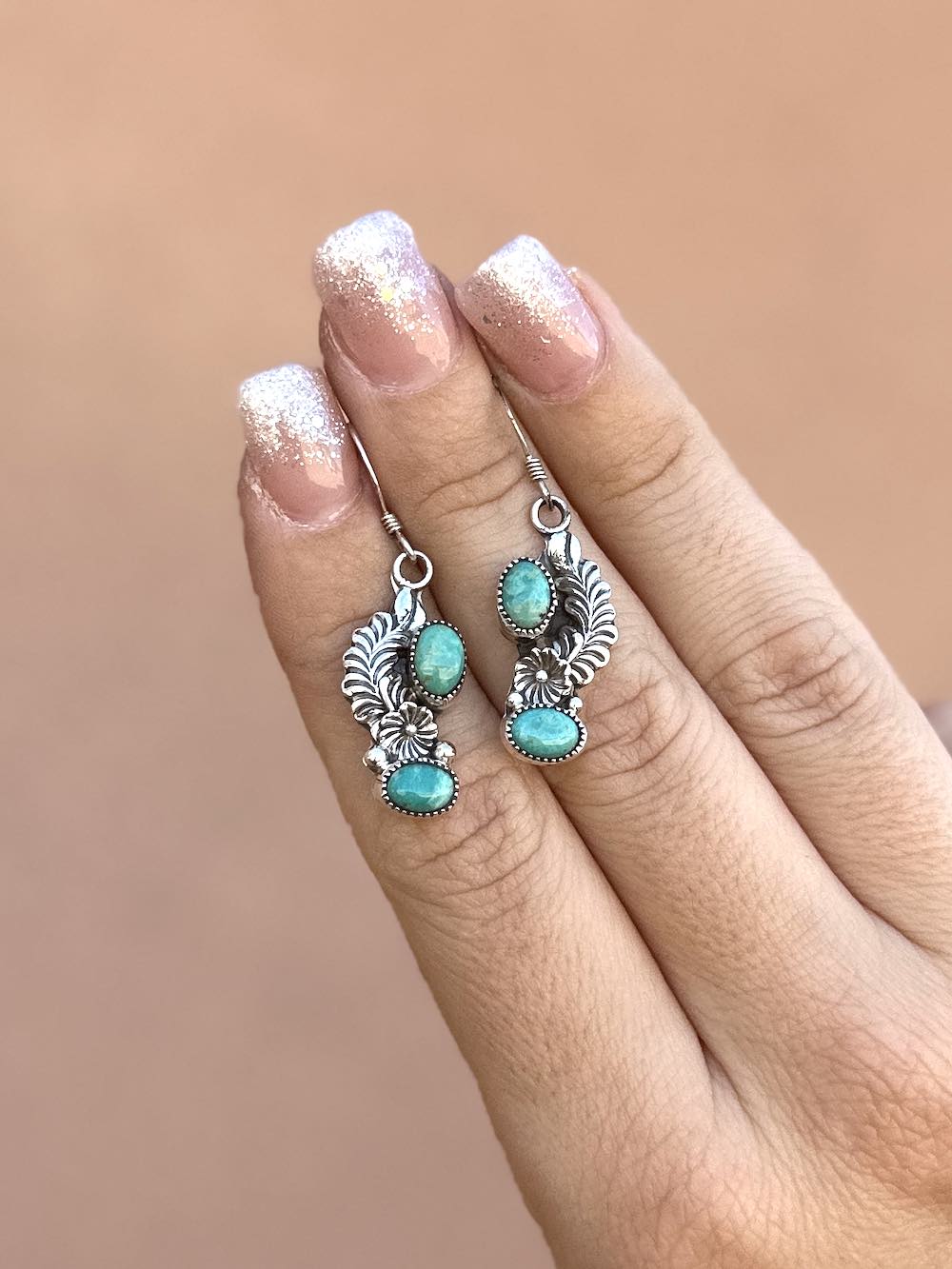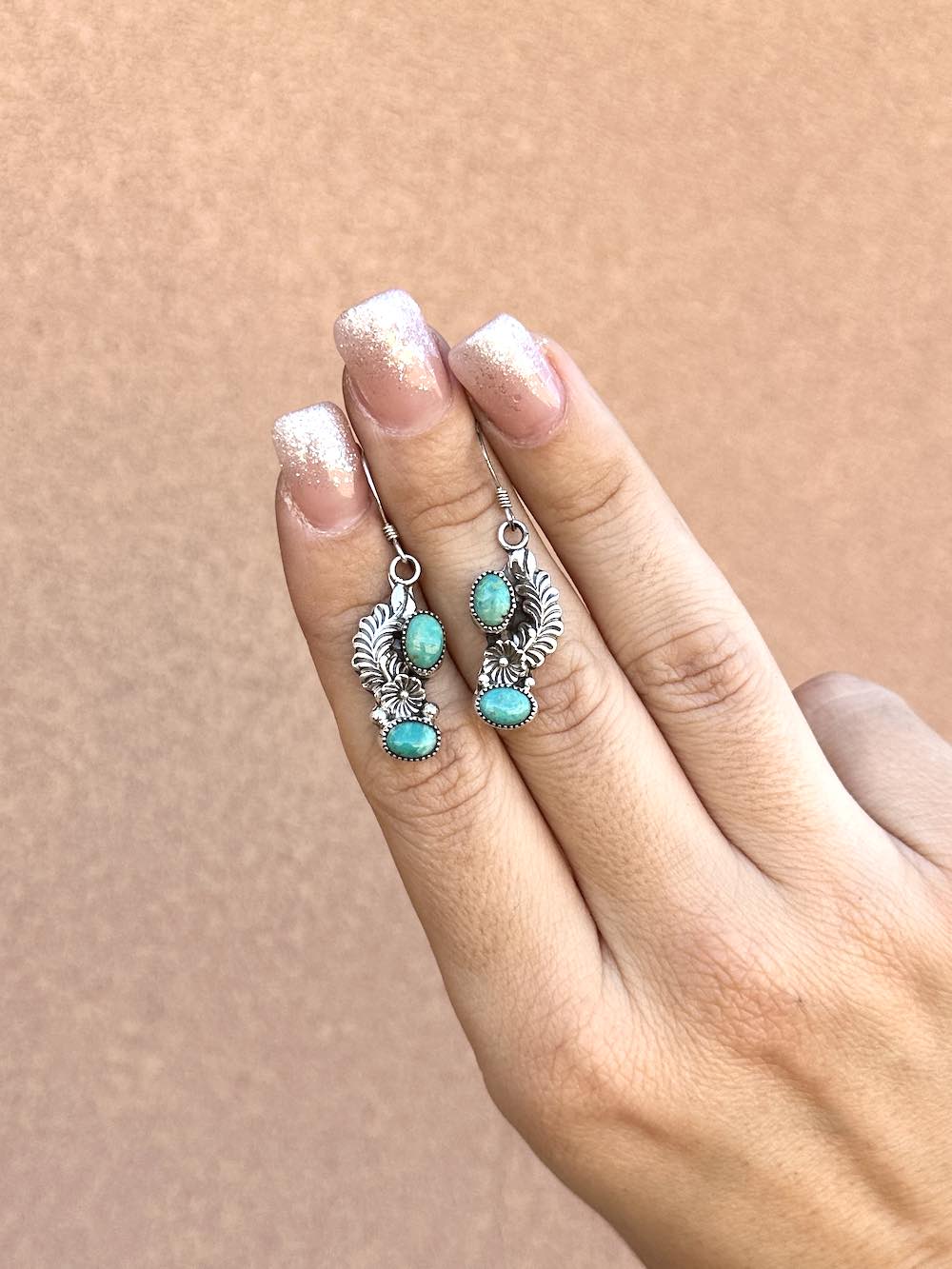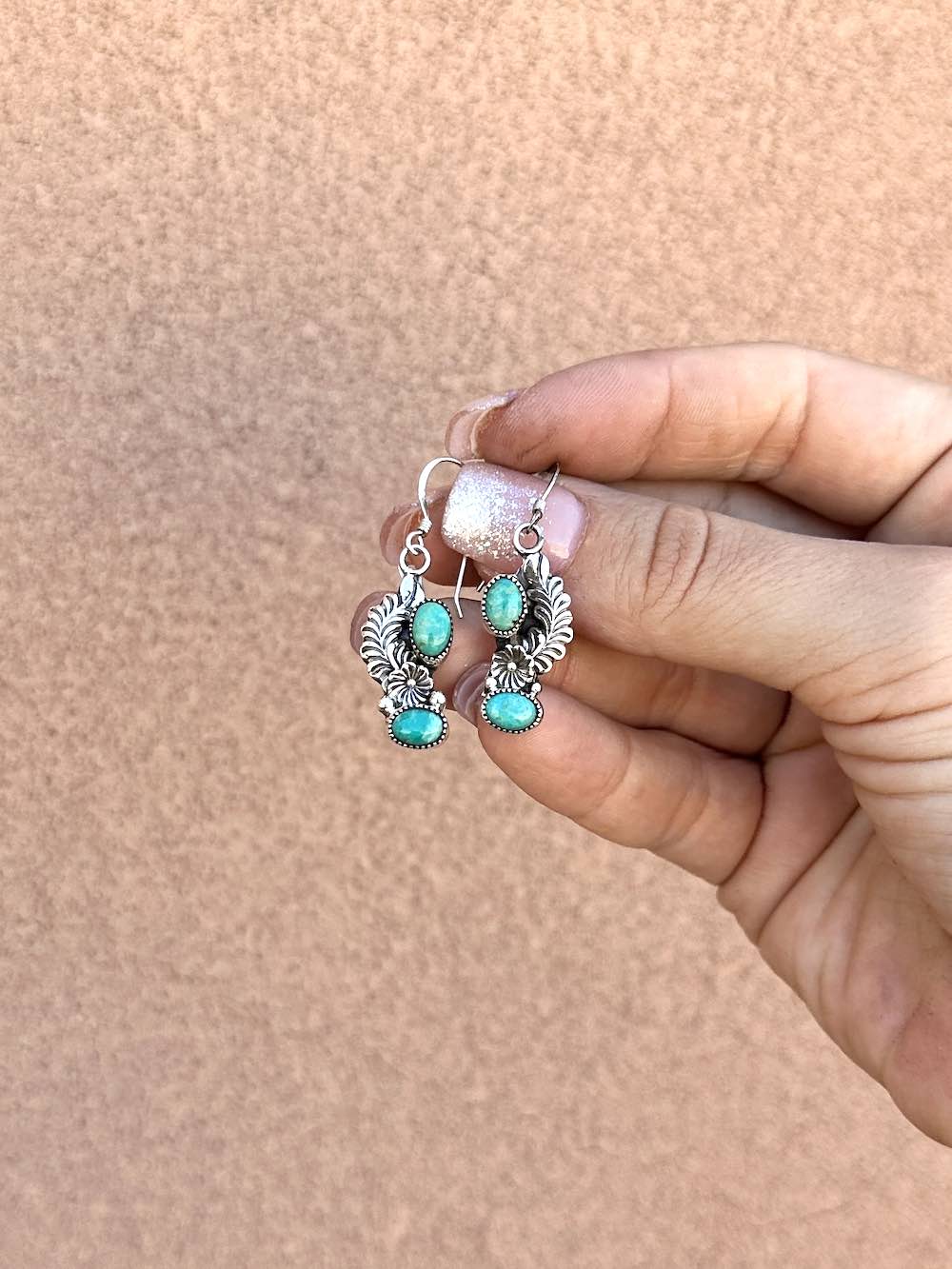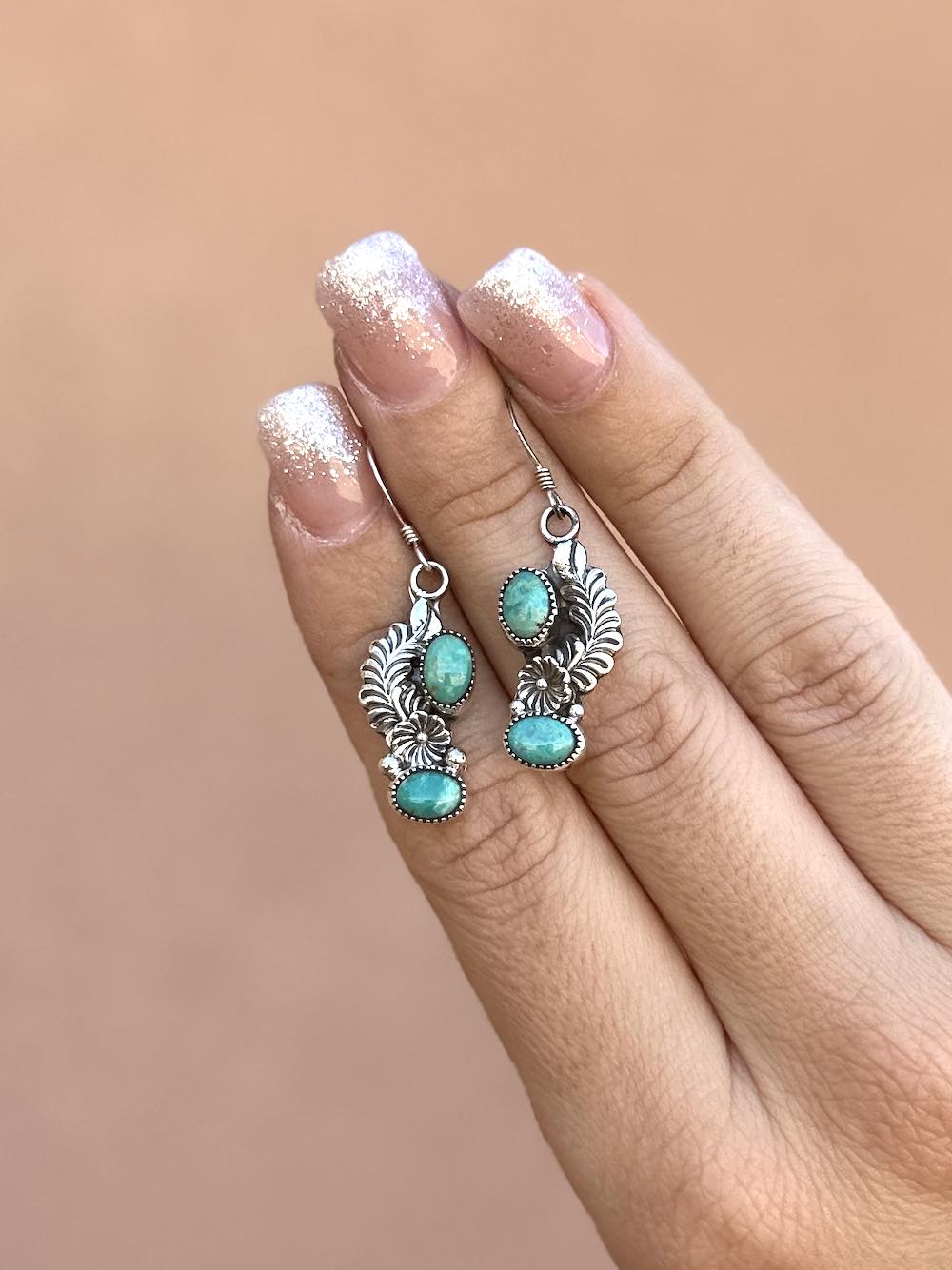 I realize that I didn't need to add in 10 pics of the same pair of earrings, in pretty much the same position (although I did shoot in normal and portrait mode, so thats somethin') buttttttt I couldn't help myself!!!
I did it for me... and for you... but maybe mostly for me???
(when Its love, Its love, yo!) 
Super lightweight, 925 sterling silver earrings with beautiful leaf and flower detail, topped off with 2 hand-cut Genuine Turquoise stones! 
Approx 1 5/8'' in total. Very lightweight.
★
READY TO SHIP 
3 pairs only!!! 
(there was 4... but you know what happened there ;)