RTS ★ BEAR PAW CUFF ♢ BABY TODDLER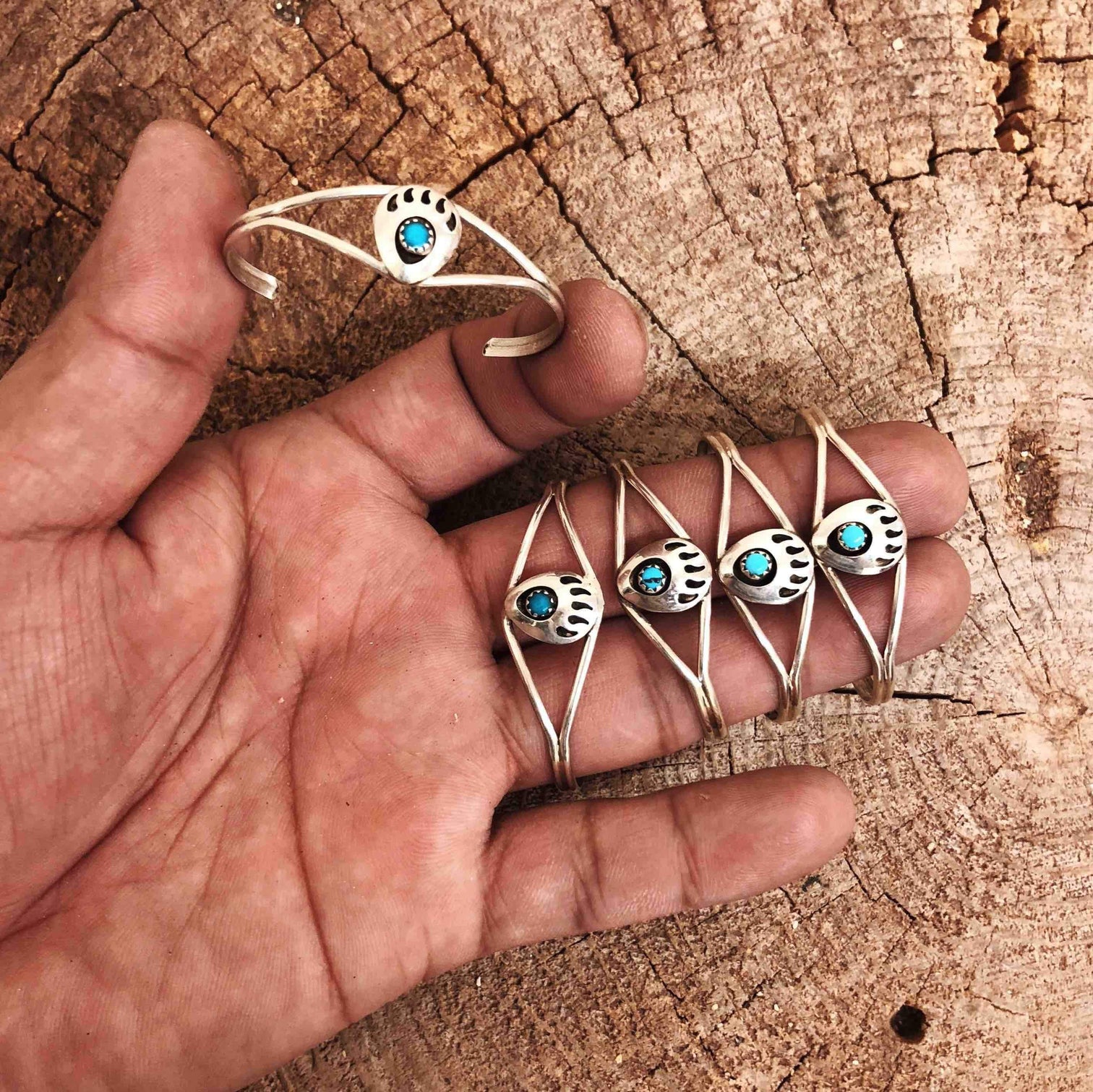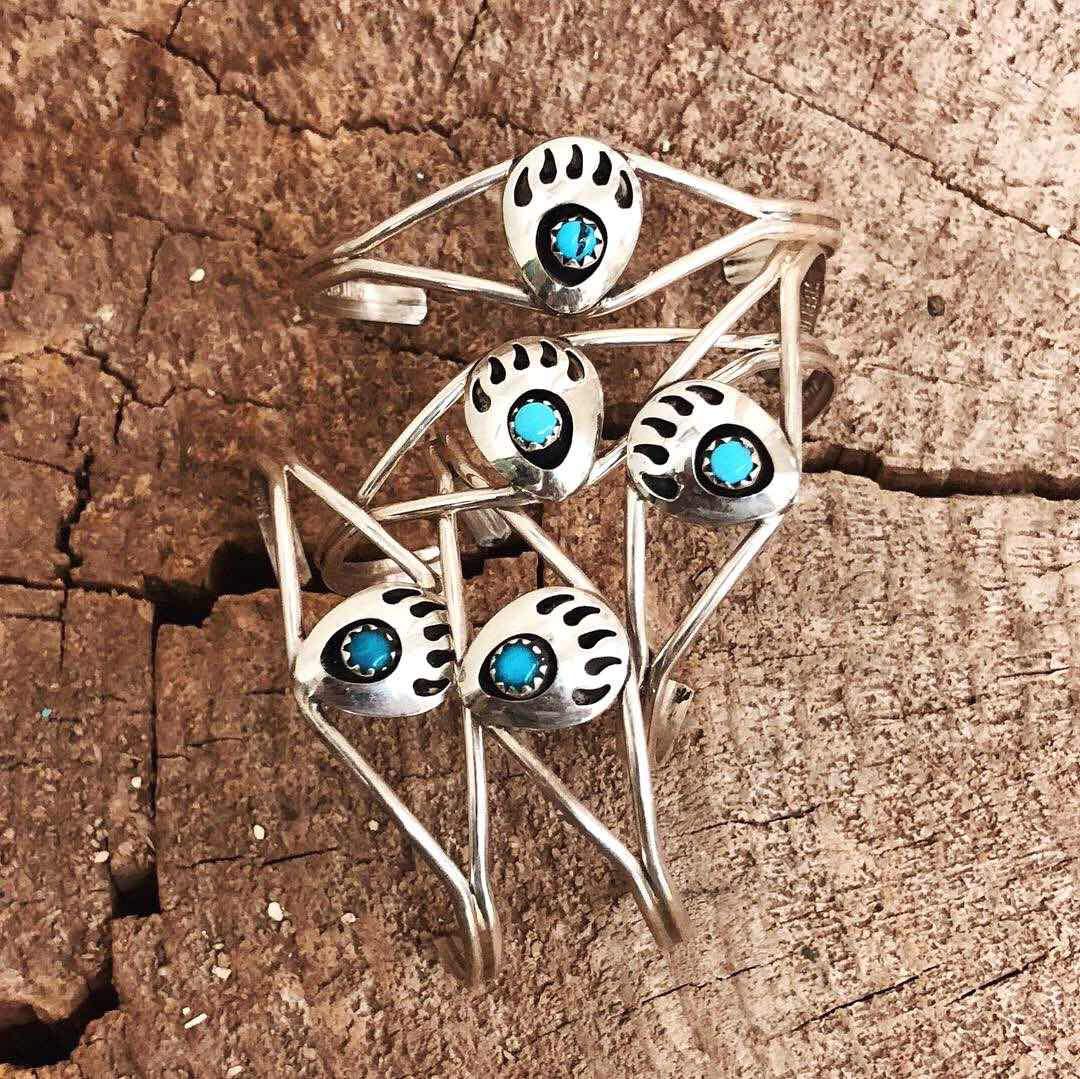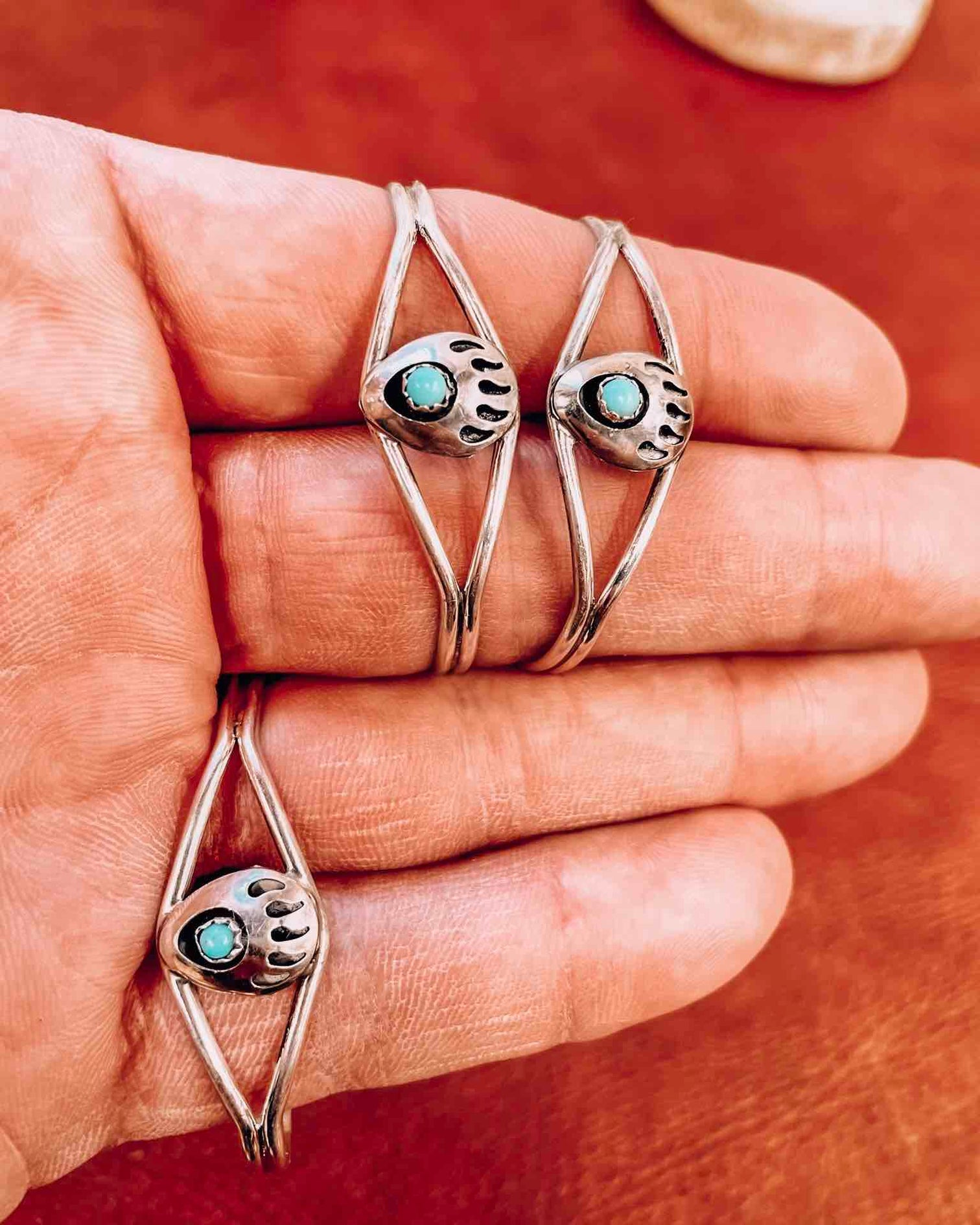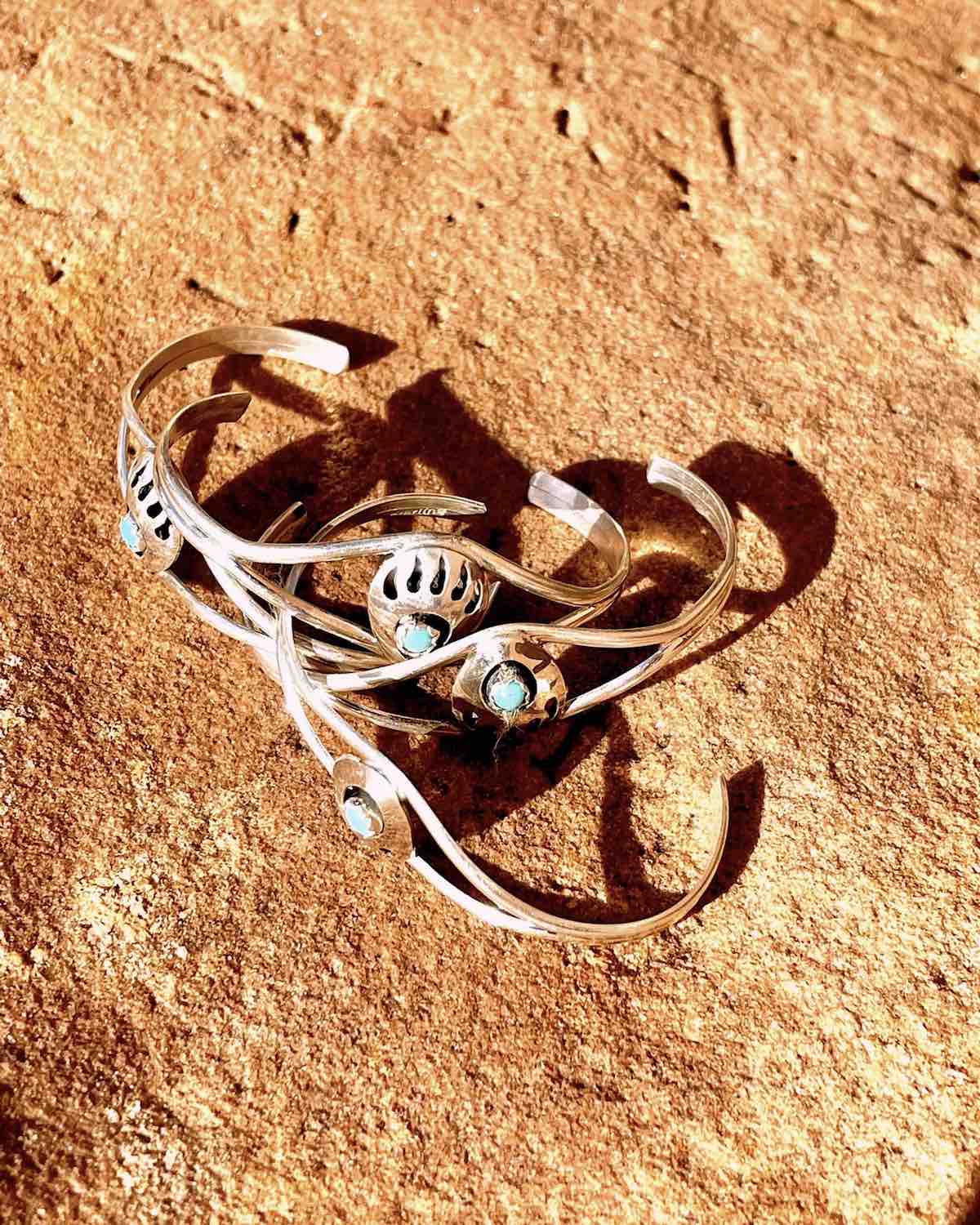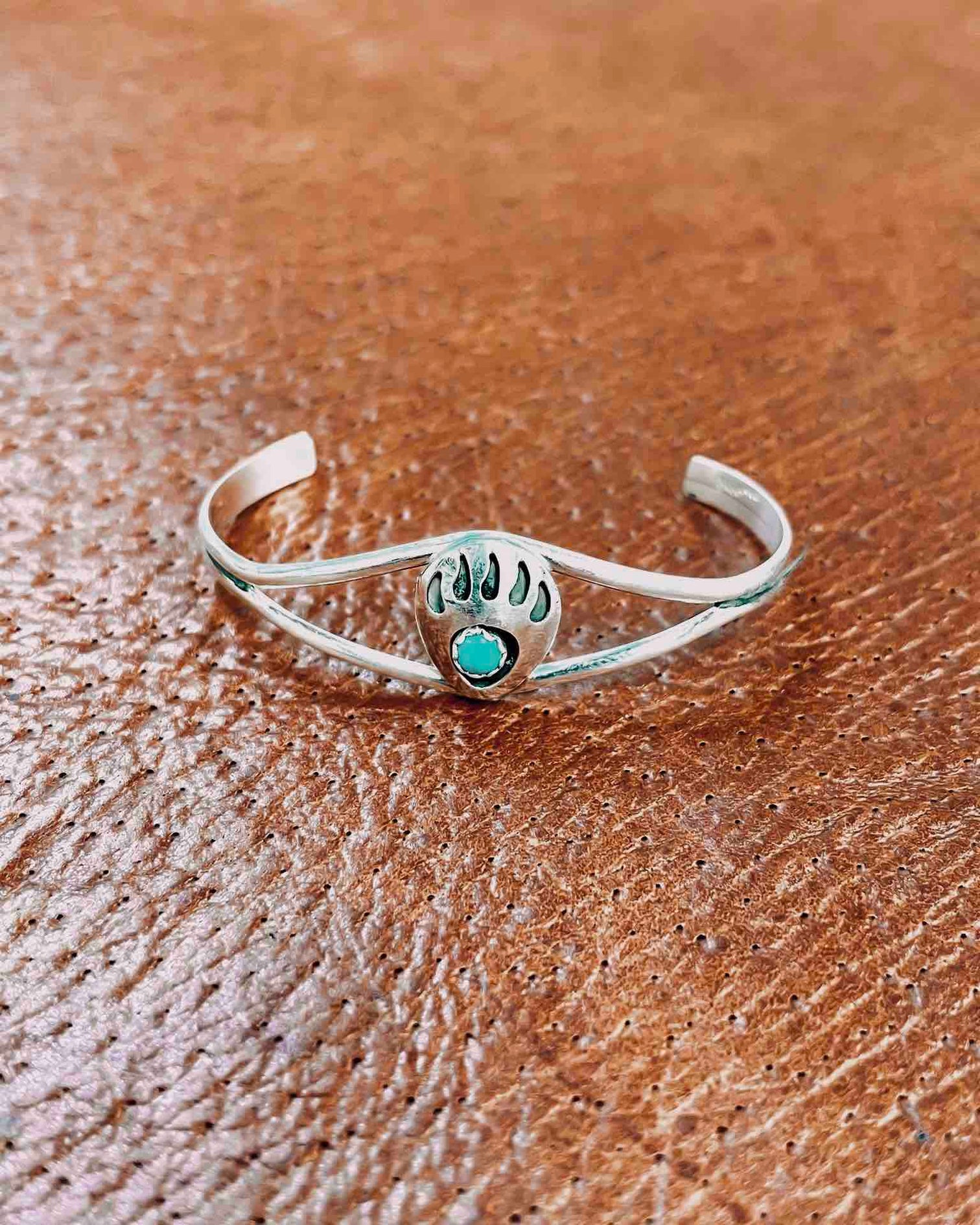 We've said it before, we'll say it again: its NEVER too early to start your Turquoise collection! Oh no, no! 
Stunning sterling silver childrens bracelet with natural Turquoise centre. Navajo-made.
Suits baby-toddler. 

Inner circumference: 3 1/4''
Check out the MAMA BEAR cuffs here!