RTS ★ Triangle + Stone NECKLACE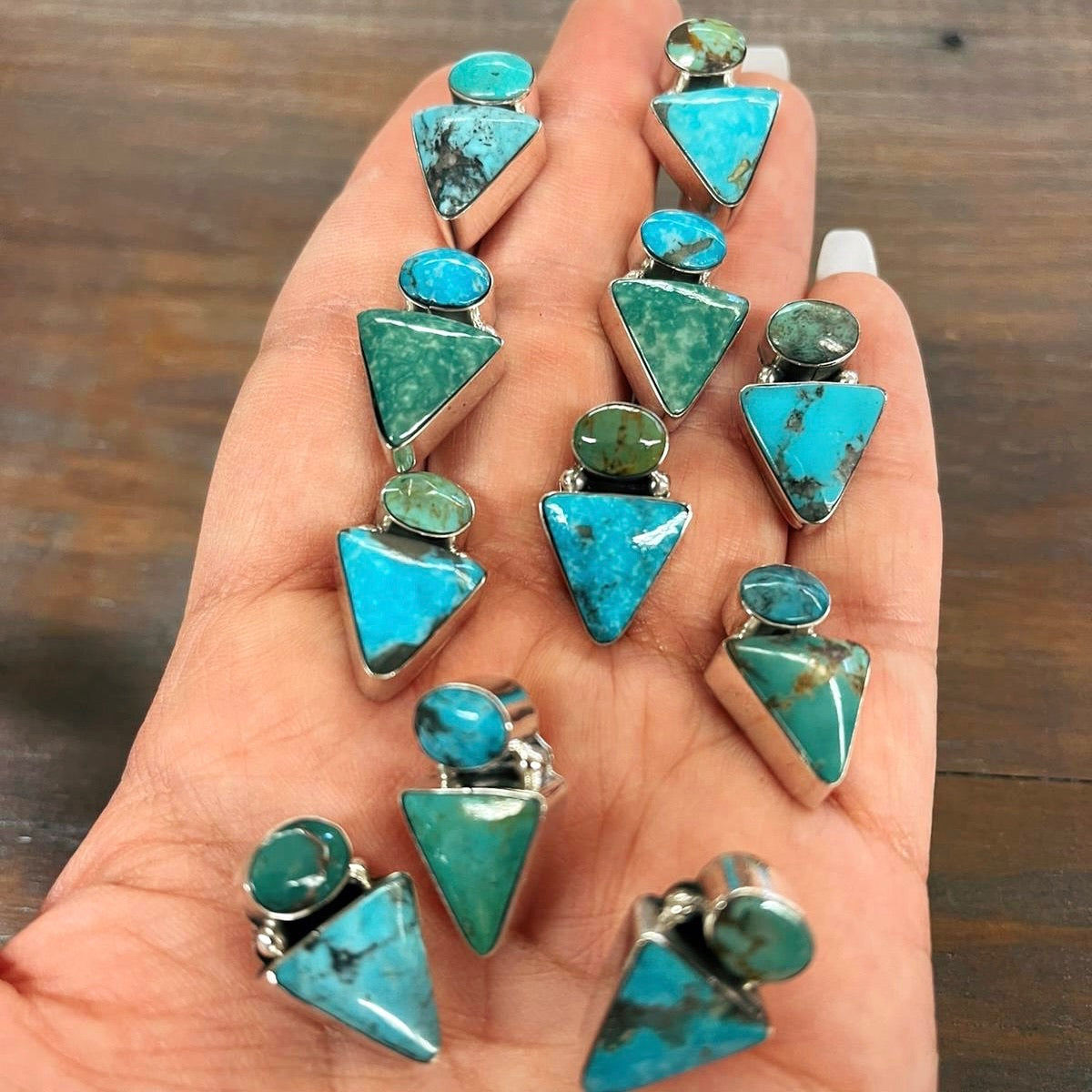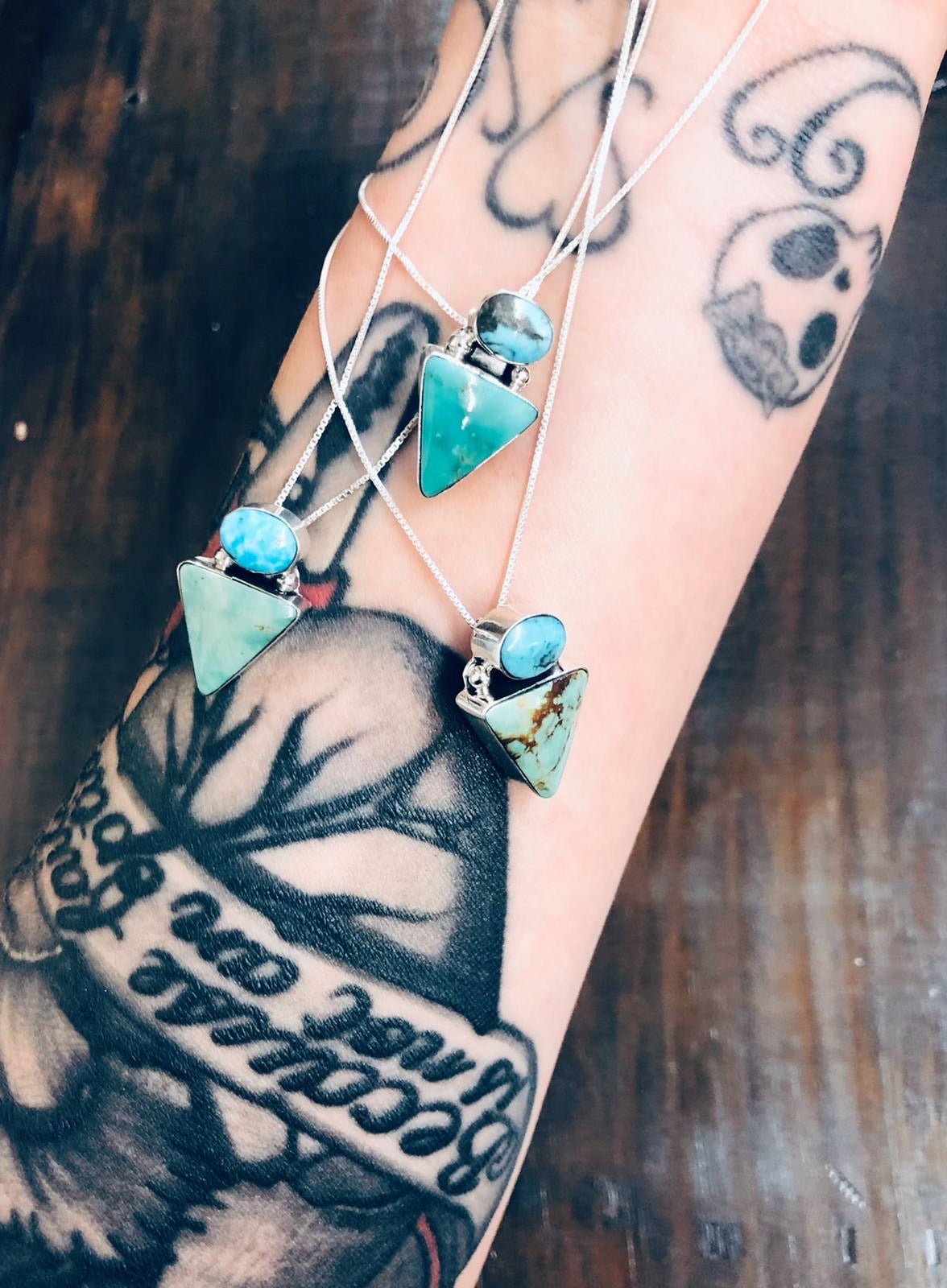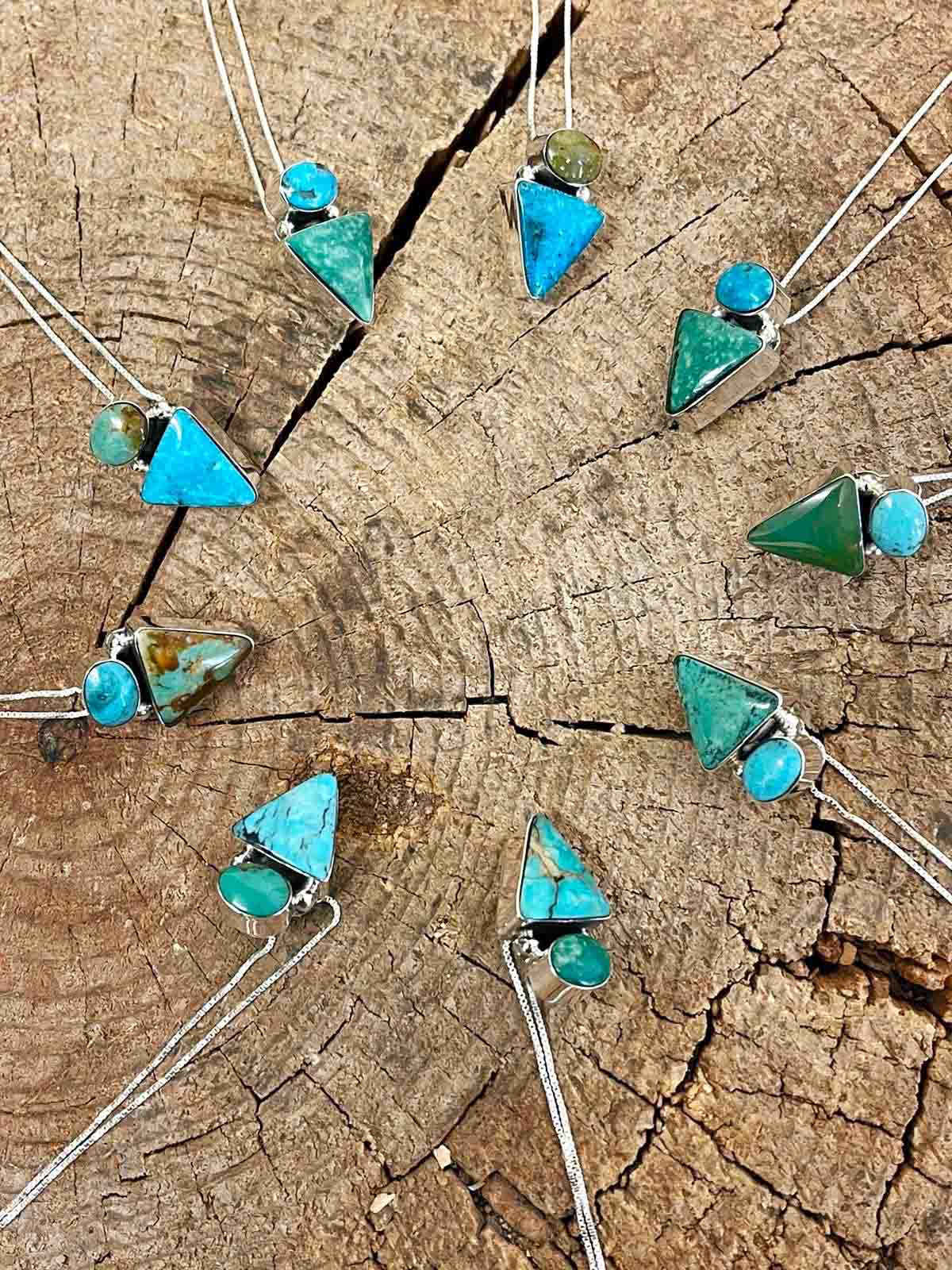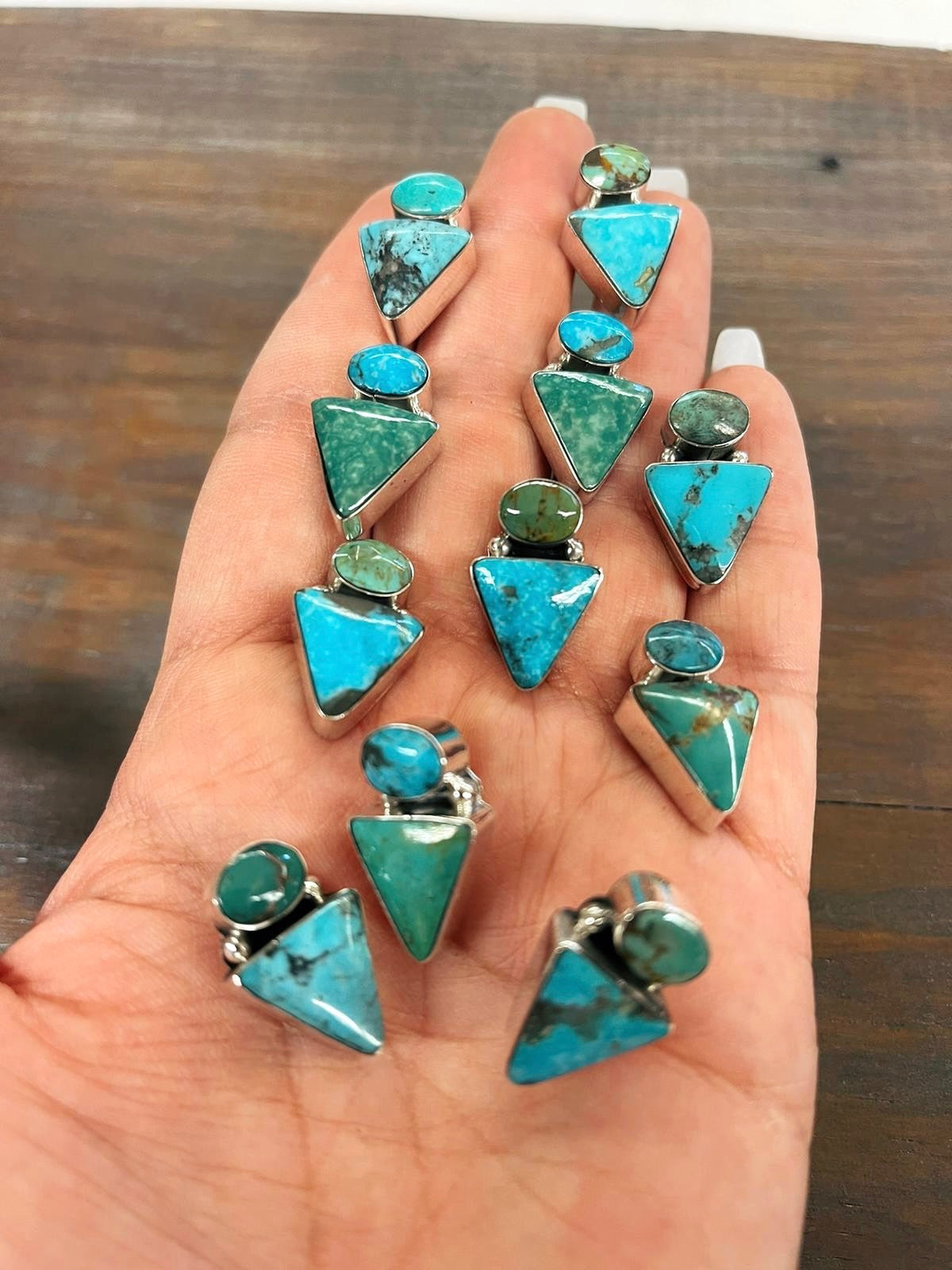 Don't know what it is about these 2 shapes but when theyre teamed up together, boy do they make a funky piece of jewelry!! 
Handcrafted 925 sterling silver with green and blue Genuine Turquoise and cast on a quality snake chain! 
PICKED AT RANDOM!