RTS ★ CHARLOTTE Earrings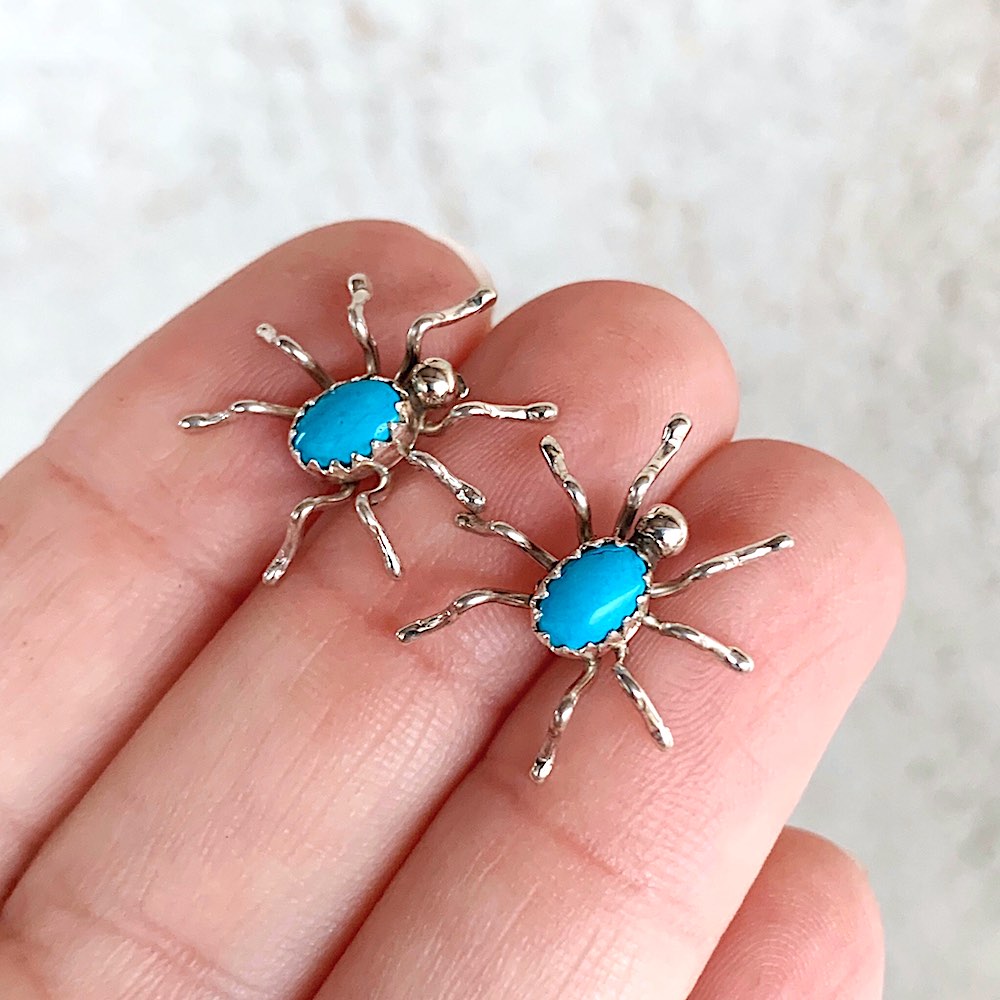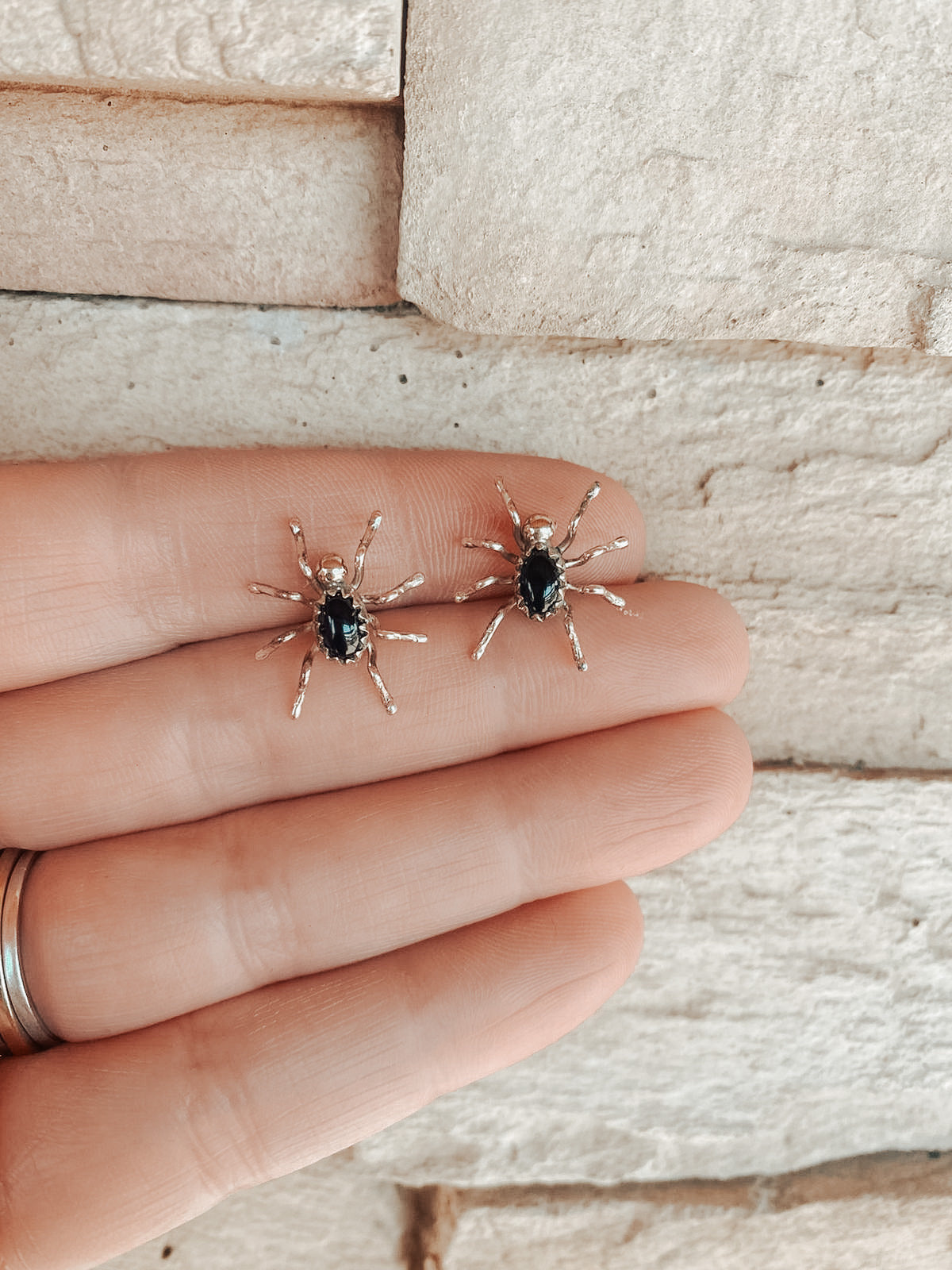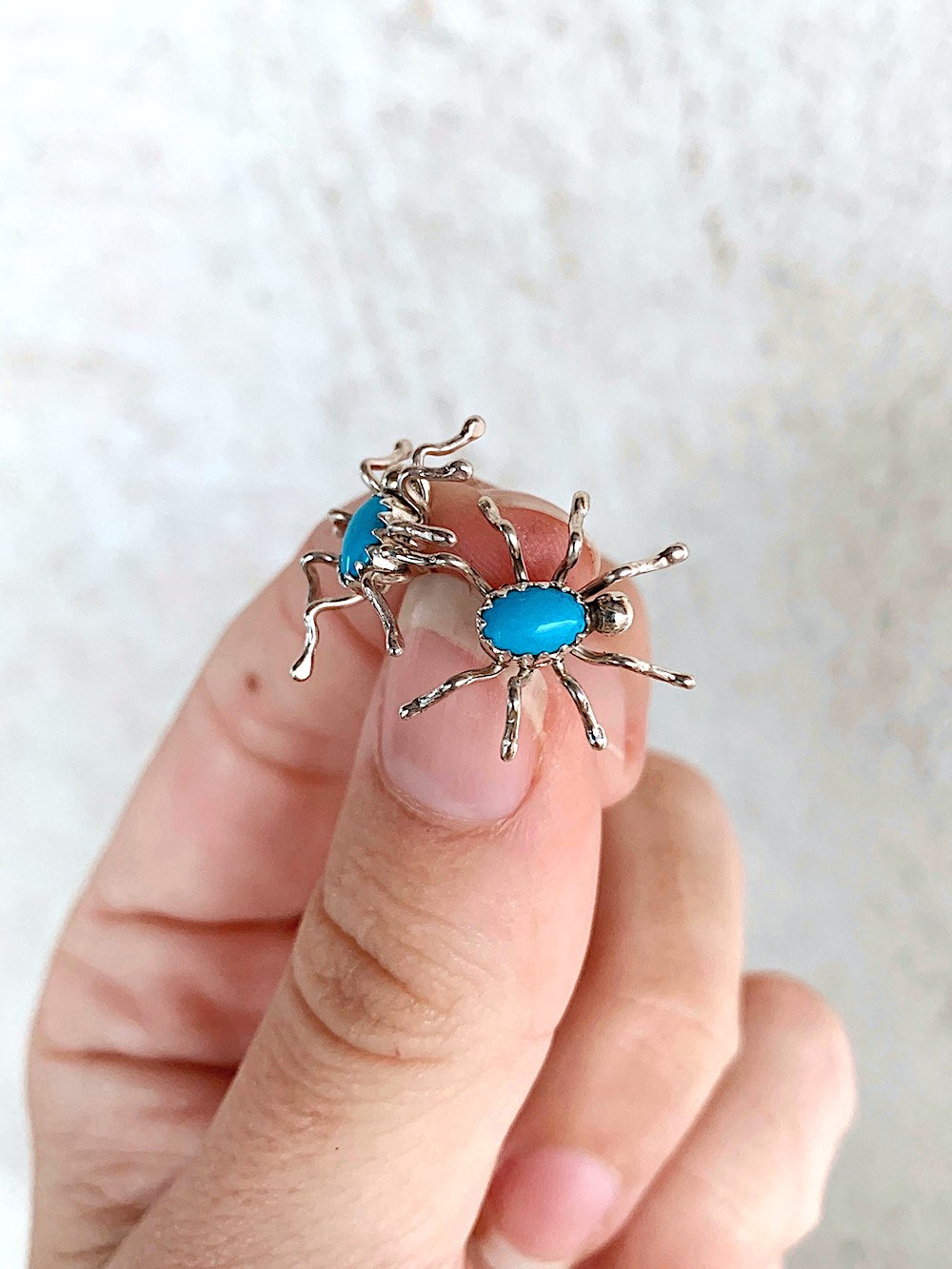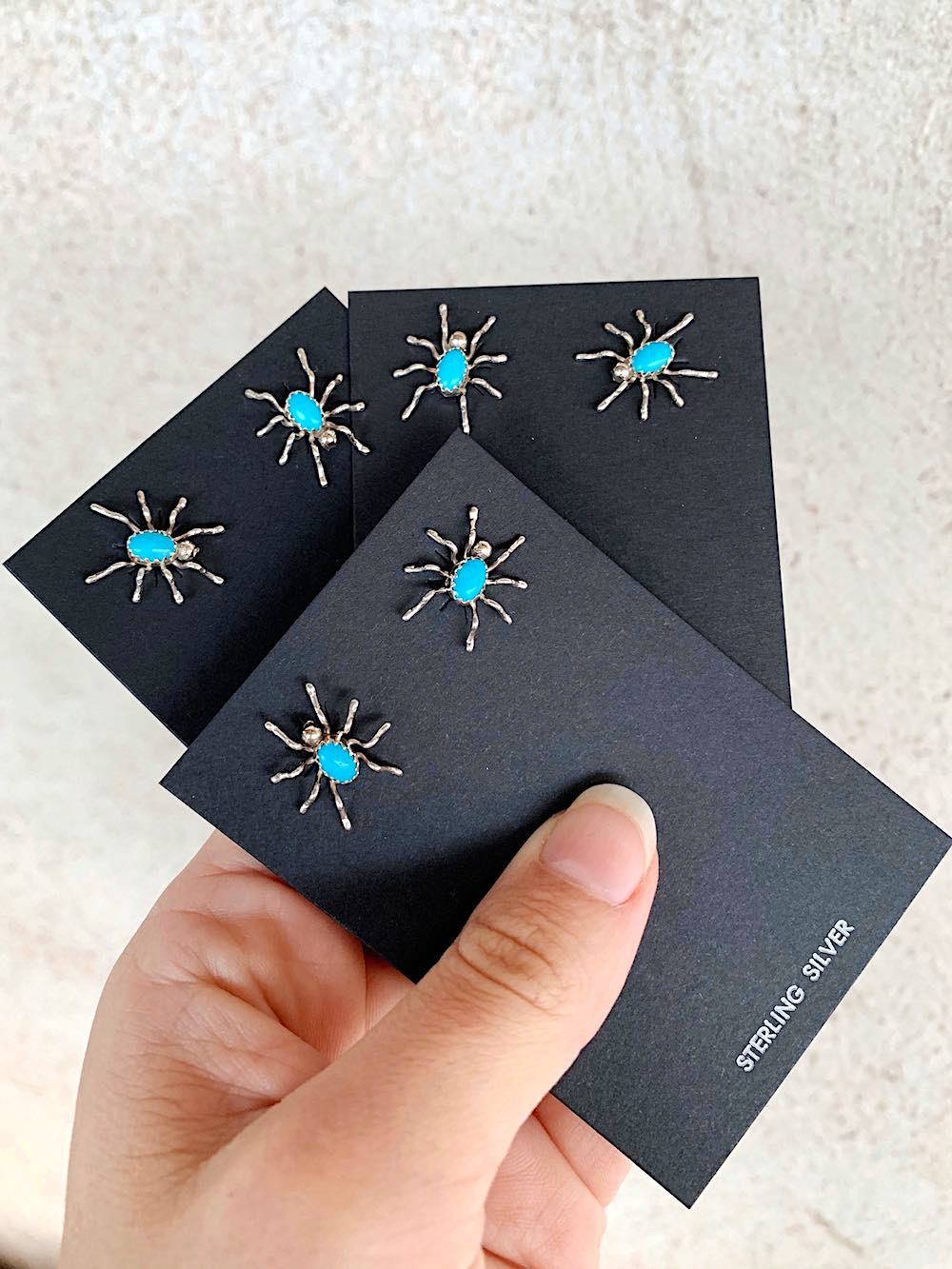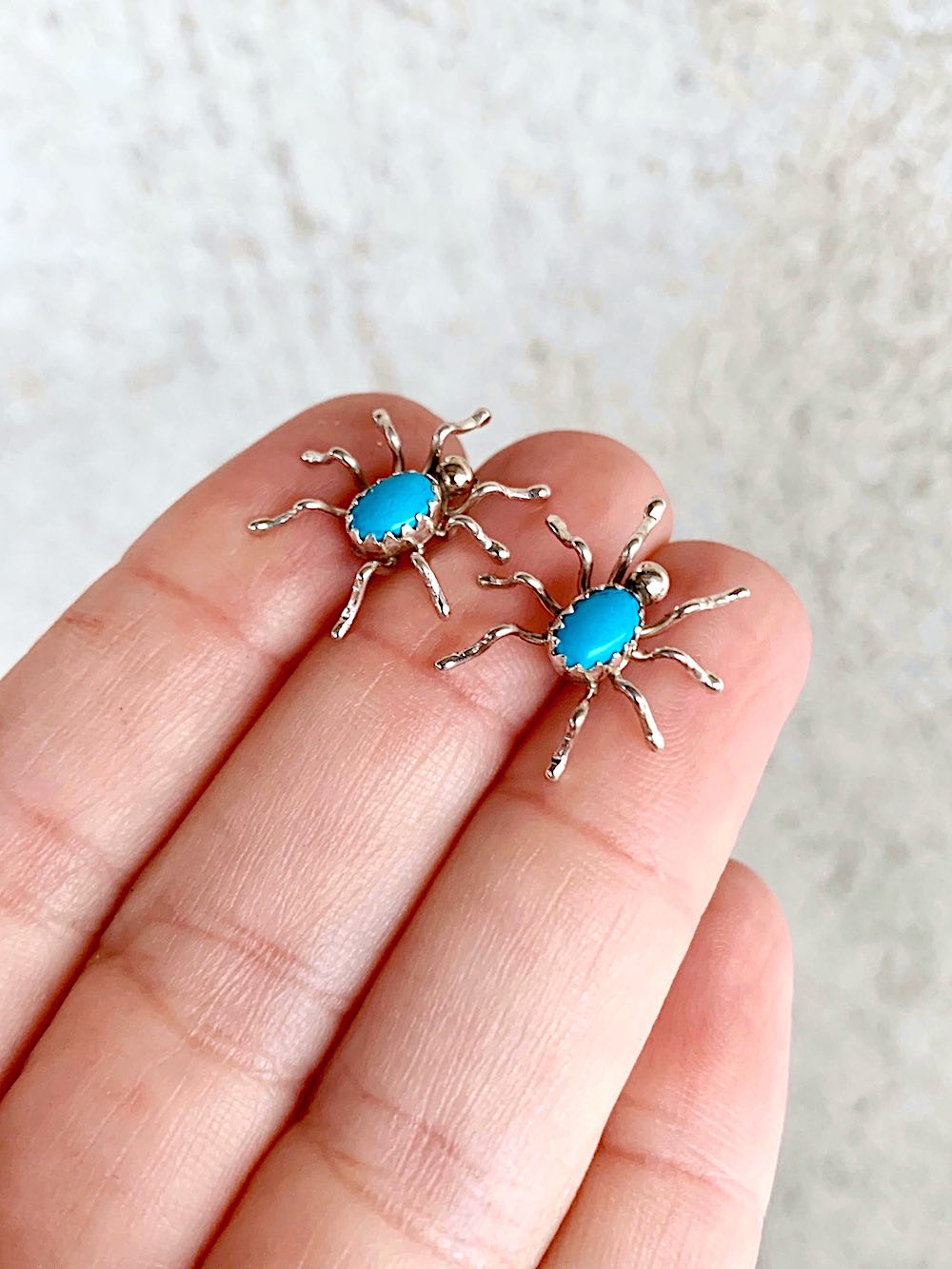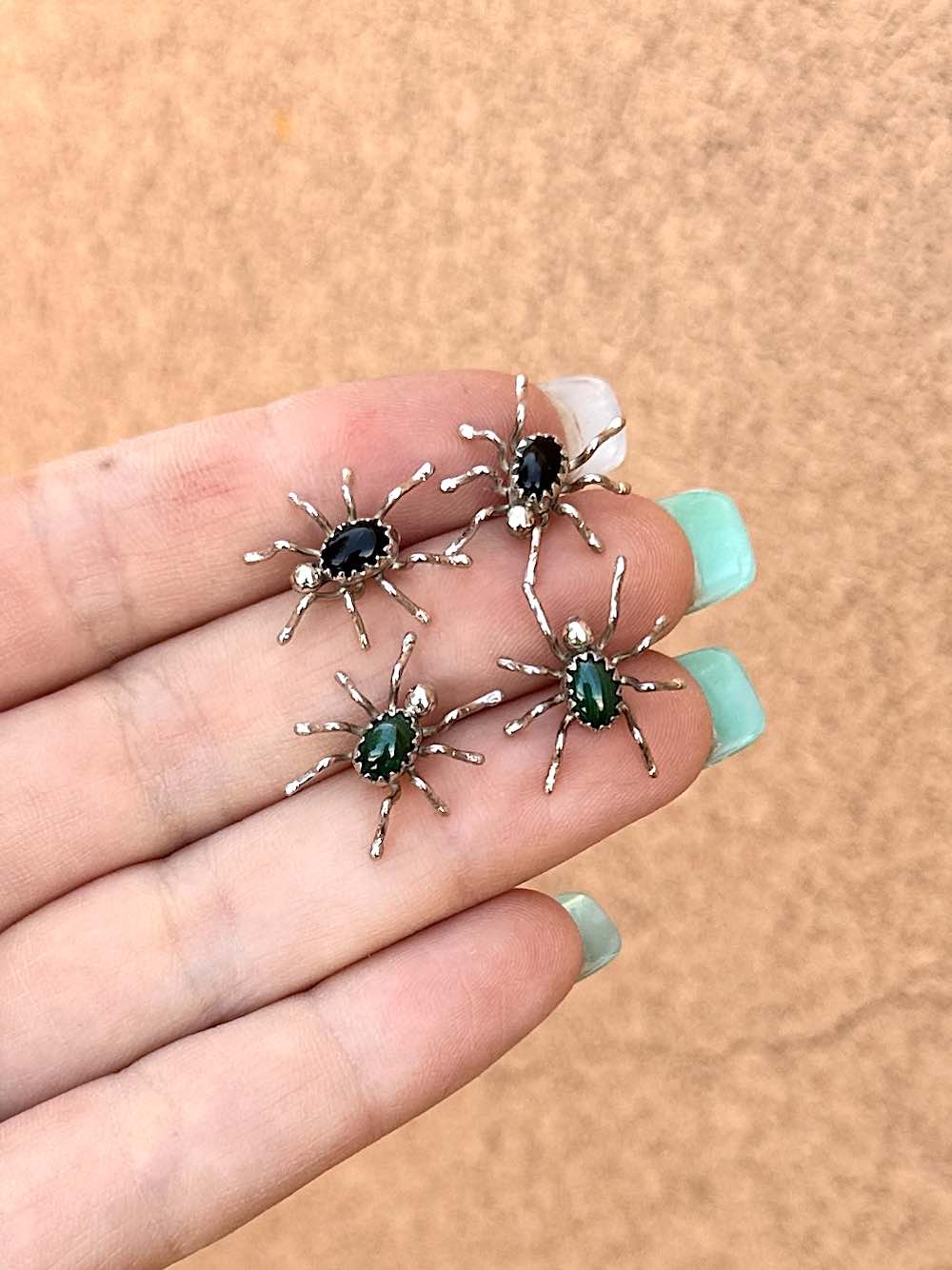 I was meant to get these up in time for Halloween, but alas, I didnt... but hoping we can still catch some spider lovers out there... or maybe someone looking for a little shock factor with their jewelry!
(We like how you roll- and these guys will certainly do that!)
Sterling silver with Natural Blue Kingman Turquoise, Green Malachite or Black Onyx!